Well, this is another recipe that I have made before, but it's still amazing! I actually got ingredients to make a recipe I've never made, though, so that will be on the blog soon. Hopefully it turns out! But, back to the Banana bread...
I love making banana bread because it's delicious and so easy to make. As I'm writing this I'm totally bummed because I just remembered that I forgot to mix in chocolate chips! Banana bread with chocolate chips is the most delicious thing, but I have more Bananas so I'll make a second batch with those included. If you want to add chocolate chips with your bread, just throw in a cup of semi sweet morsels (or more, depending on how many chips you'd like in there).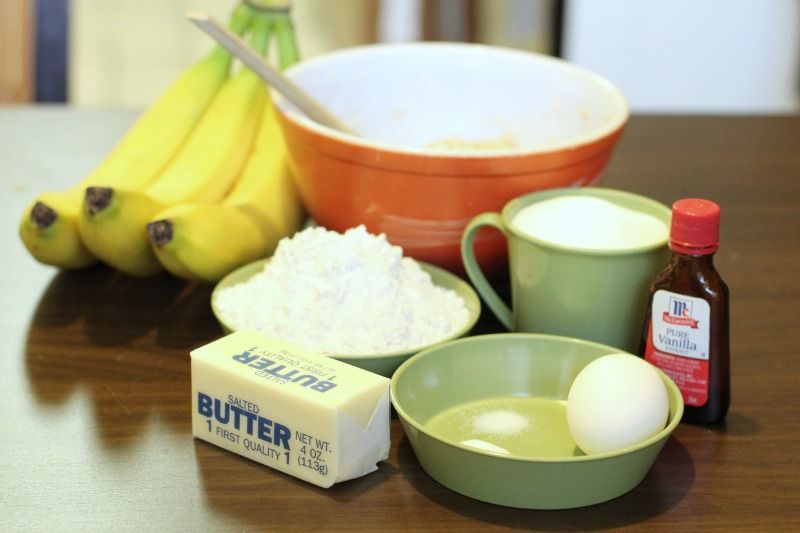 INGREDIENTS
3 or 4 ripe bananas, smashed (I usually use brown ones, but I was too impatient!)
1/3 cup melted butter
1 cup sugar (can easily reduce to 3/4 cup)
1 egg, beaten
1 teaspoon vanilla
1 teaspoon baking soda
Pinch of salt
1 1/2 cups of all-purpose flour
(and appx 1 cup of chocolate chips, if you like!)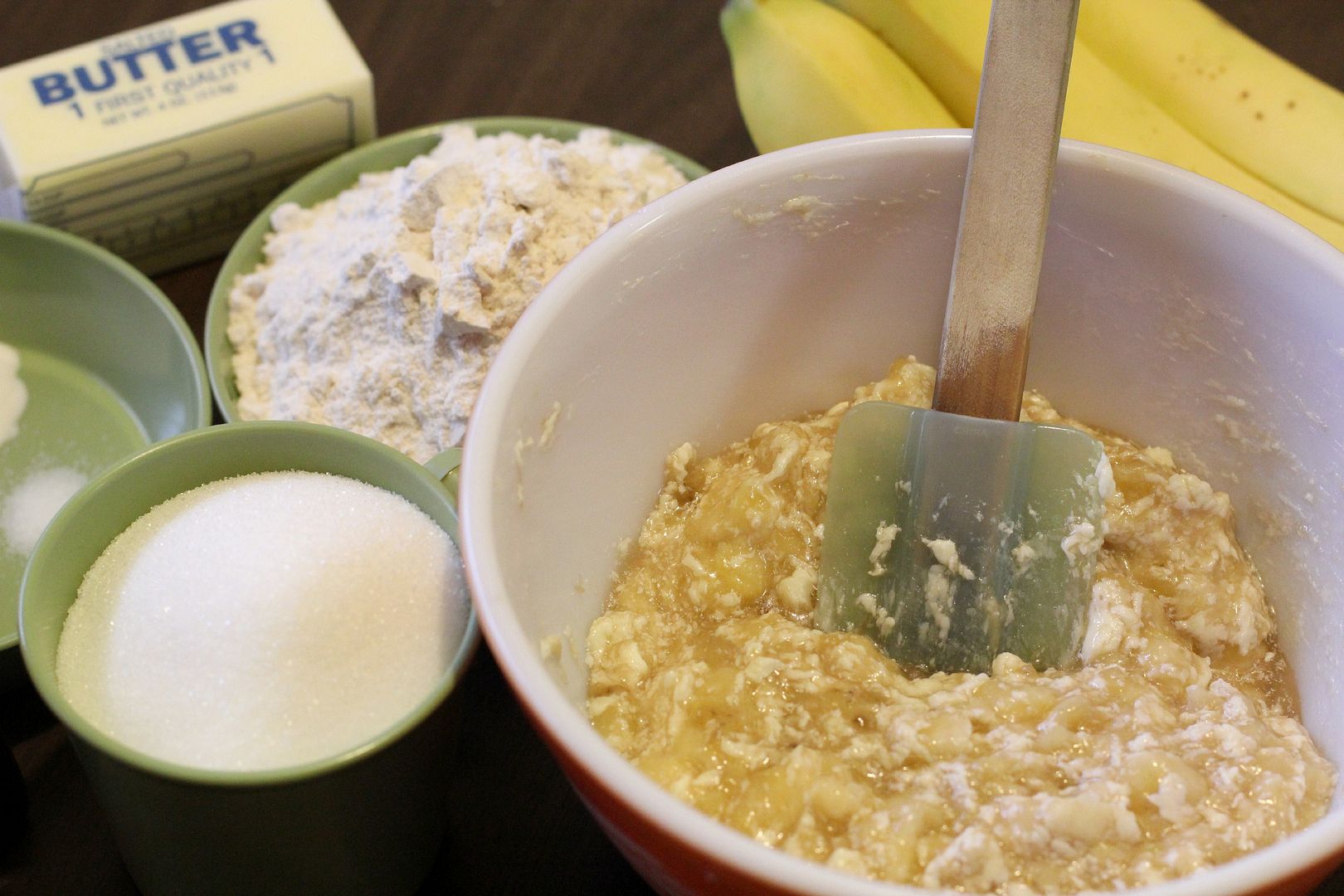 Preheat your oven to 350°F (175°C). Mix butter into the mashed bananas in a large mixing bowl. Mix in the sugar, egg, and vanilla. Sprinkle the baking soda and salt over the mixture and mix in. Add the flour last, mix. Pour mixture into a buttered 4x8 inch loaf pan. Bake for 1 hour. Cool on a rack. Remove from pan and slice to serve. Makes one loaf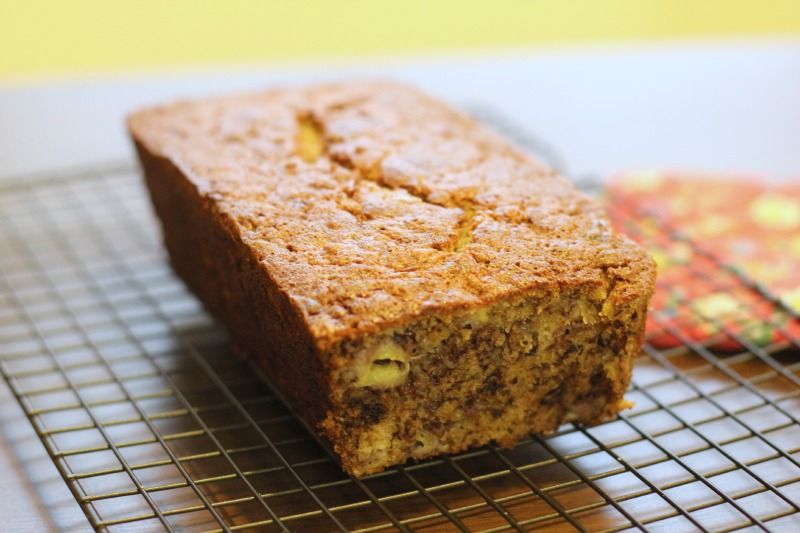 If you want to see more of my past recipes
click here
!
Oh and if you're living in or near Tacoma, check out this
livingsocial deal today
! Shakabrah has the most amazing breakfast ever!!