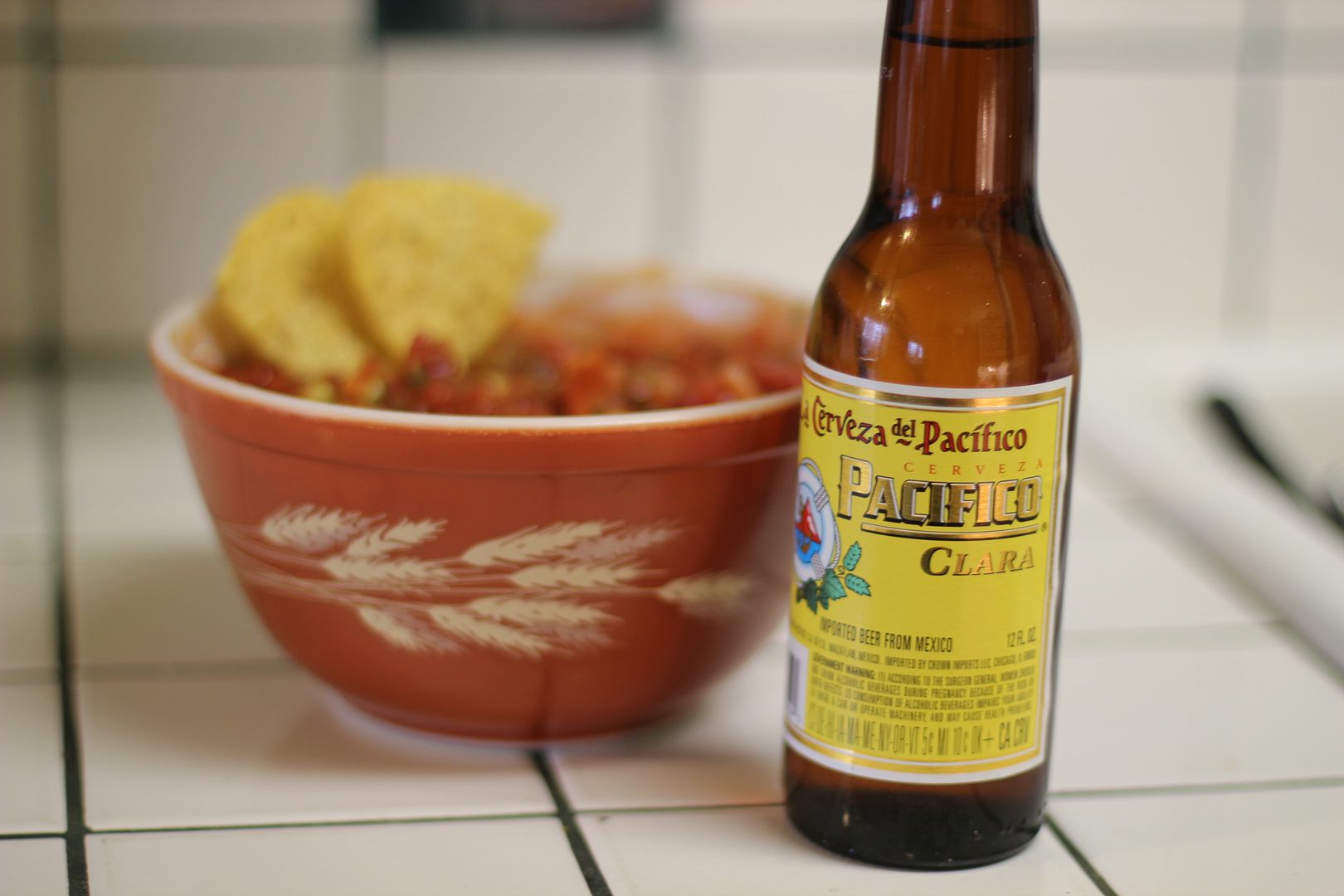 The sun showed its bright and happy face yesterday and while my coworker and I were stuck indoors, we dreamed about wonderful sunny-day activities we plan on partaking in once the weather warms up-- one of which was eating chips and guacamole with Pacifico while sitting in cheap lawn chairs in my apartment parking lot because I have no yard. We also imagined that we'd have those
foil things
that are used for tanning, but only to complete the tackiness of lounging on lawn chairs in a parking lot.
Once I got home from work I decided to make my own salsa from scratch which I've never done before! I looked for a recipe online and found one that looked alright and then tweaked it around a bit to make it more to my liking.
You'll need:
1 medium tomato, diced
1 avocado, diced
1 small onion, chopped
1/4 cup minced fresh cilantro or parsley
1 (14.5 ounce) can diced tomatoes, drained
1/2 cup water
1/2 cup tomato sauce
1/3 cup tomato paste
3 garlic cloves, minced
1 tablespoon lemon juice
1/4 teaspoon pepper
Tortilla chips

In a bowl, combine the first four ingredients. In another bowl, combine the water, tomato sauce, tomato paste, garlic, lemon juice and pepper; stir into the vegetable mixture. Serve with chips. Refrigerate leftovers.

It's super delicious! Perhaps if I continue making summery food & drinks, I will coax summer to come out of hiding. I guess that means I need to make lemonade next...