Yesterday my Mom drove my family's RV down to Salem, Oregon to sell it to a new family. Hopefully they enjoy it as much as we did! In the summer of 2007 my family set out on a cross-country RV adventure, starting in Anchorage, AK, going all the way to the east coast and then back to Washington state. We had many adventures, saw enough sights to fill a lifetime and had a blast the whole time. We saw Yellowstone, Mount Rushmore, the Badlands, Wall Drug, The Great Lakes, New York City, Amish Country, Gettysburg, the Jersey Shore, Cape Cod, Niagara Falls, Kentucky Racehorses, Colonial Williamsburg, and so much more!
Dad putting the last sticker on our map!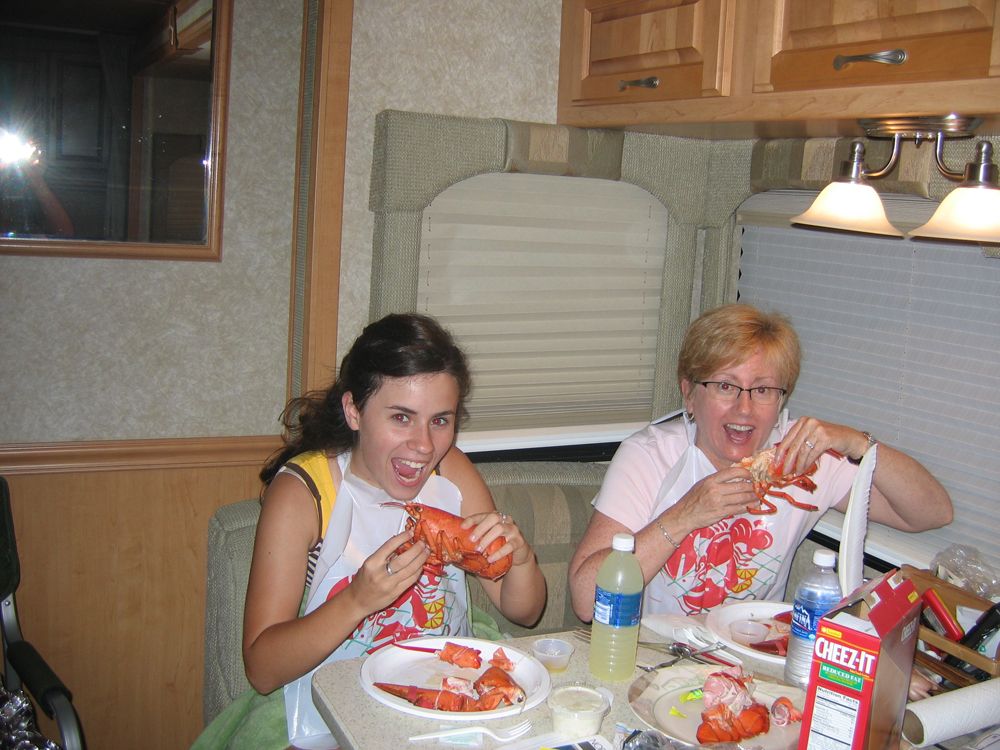 Mom & I eating lobster in Mystic, CT.
Goofing off in Elkhart, IN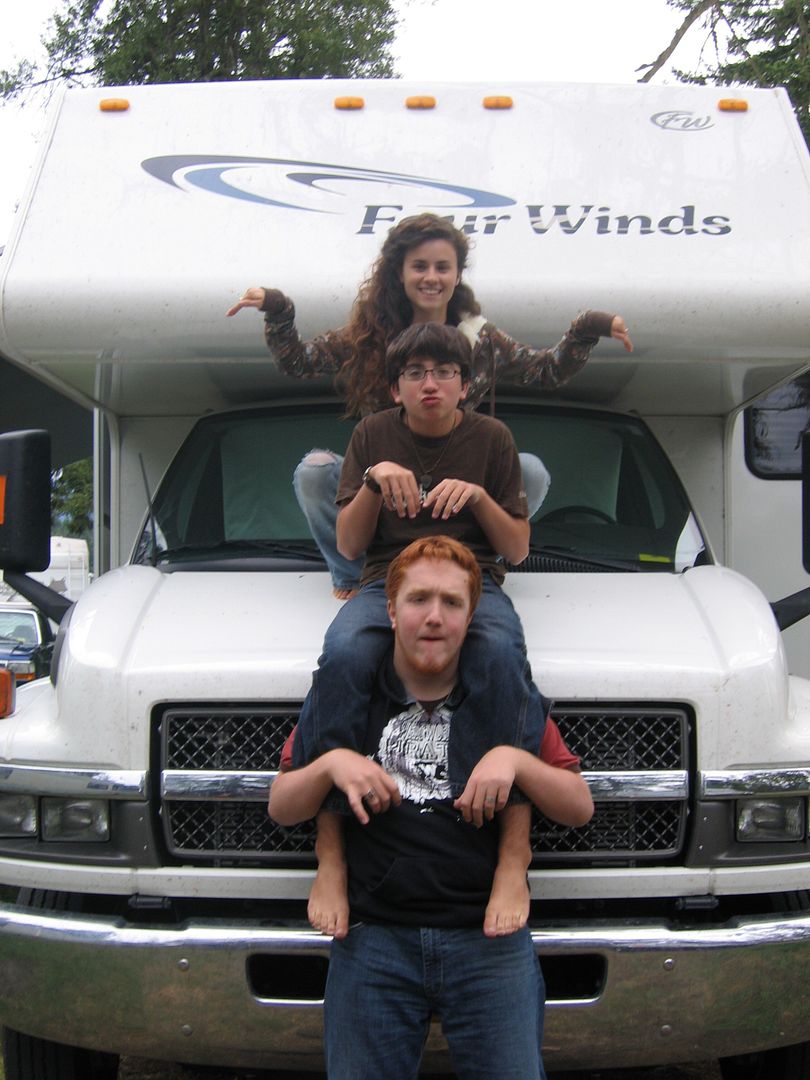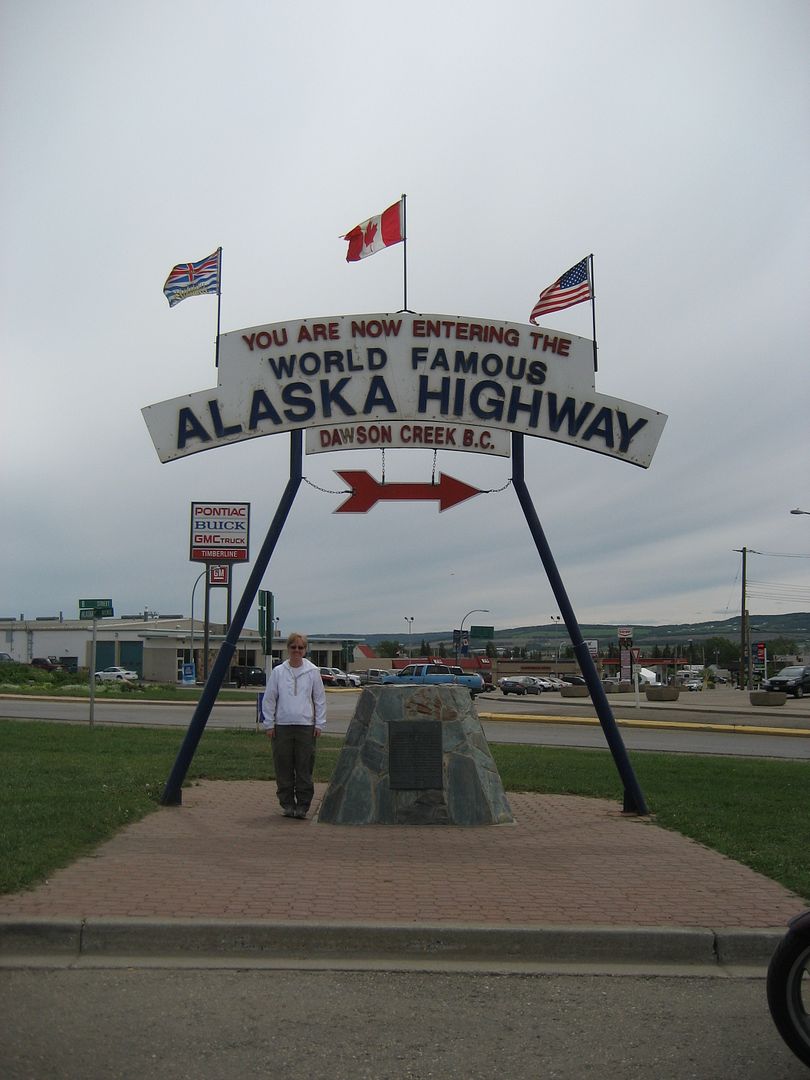 Human totem pole & the Alaska Hwy
blurry photo of the crew on the last day of our journey.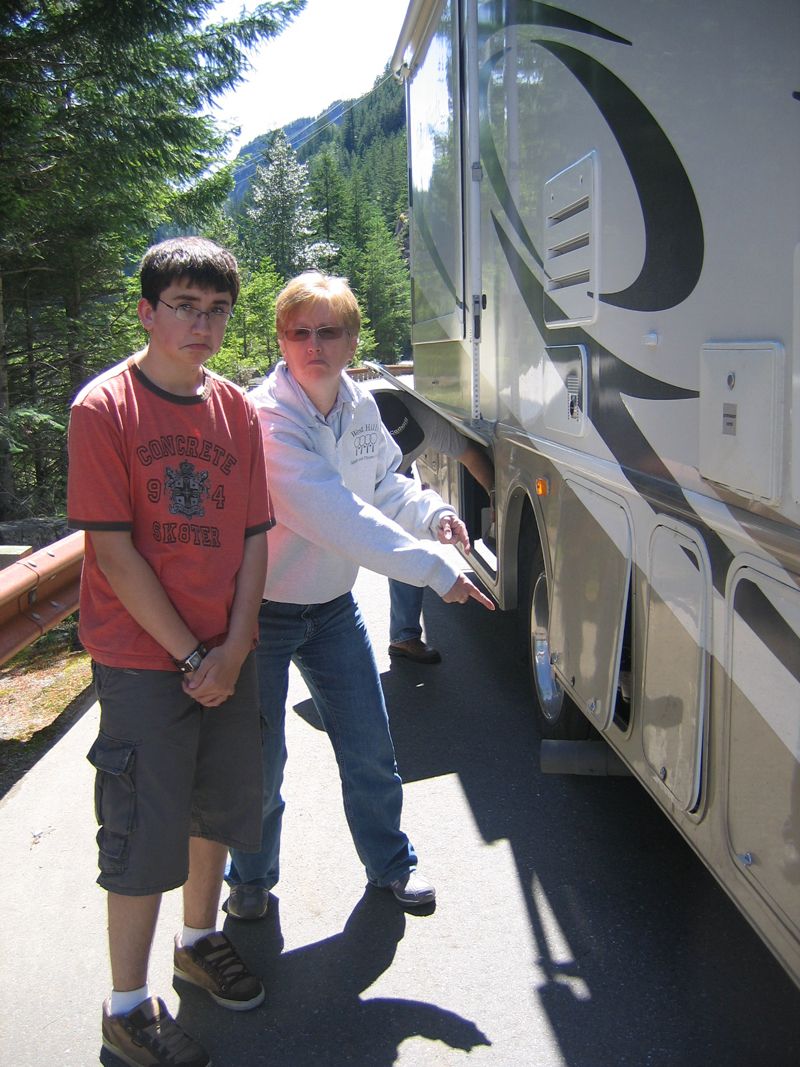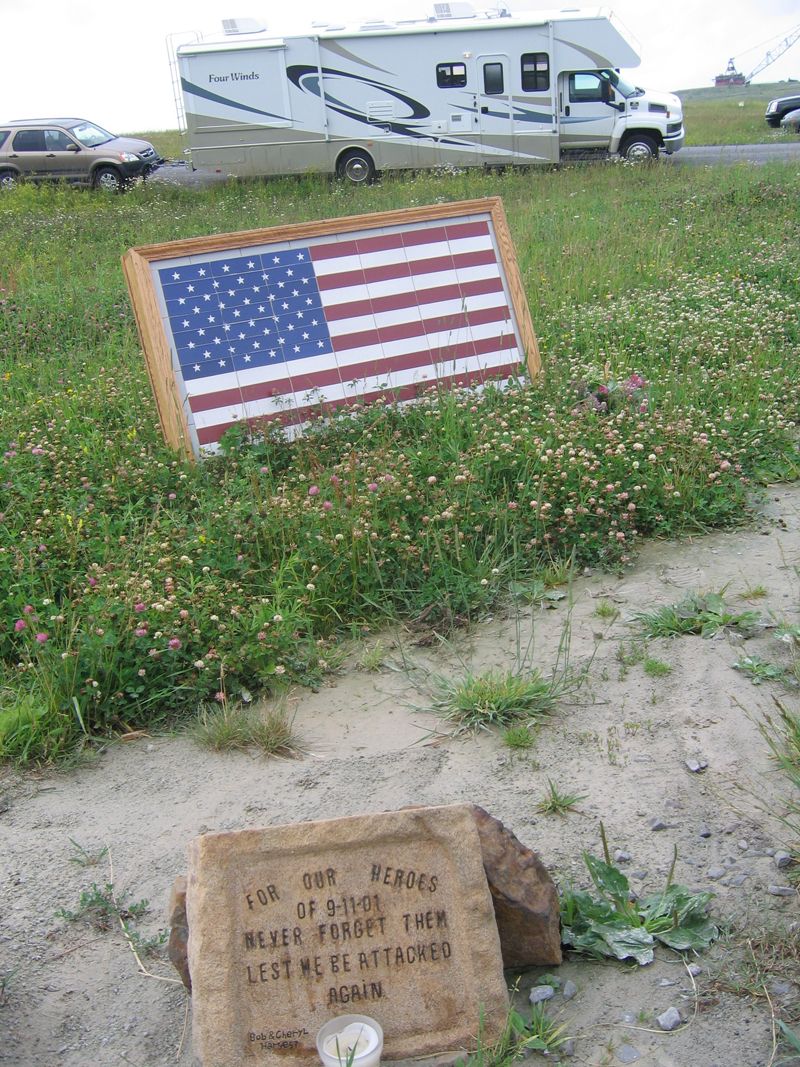 "Remember to shut all hatches before driving!" & the memorial for flt 93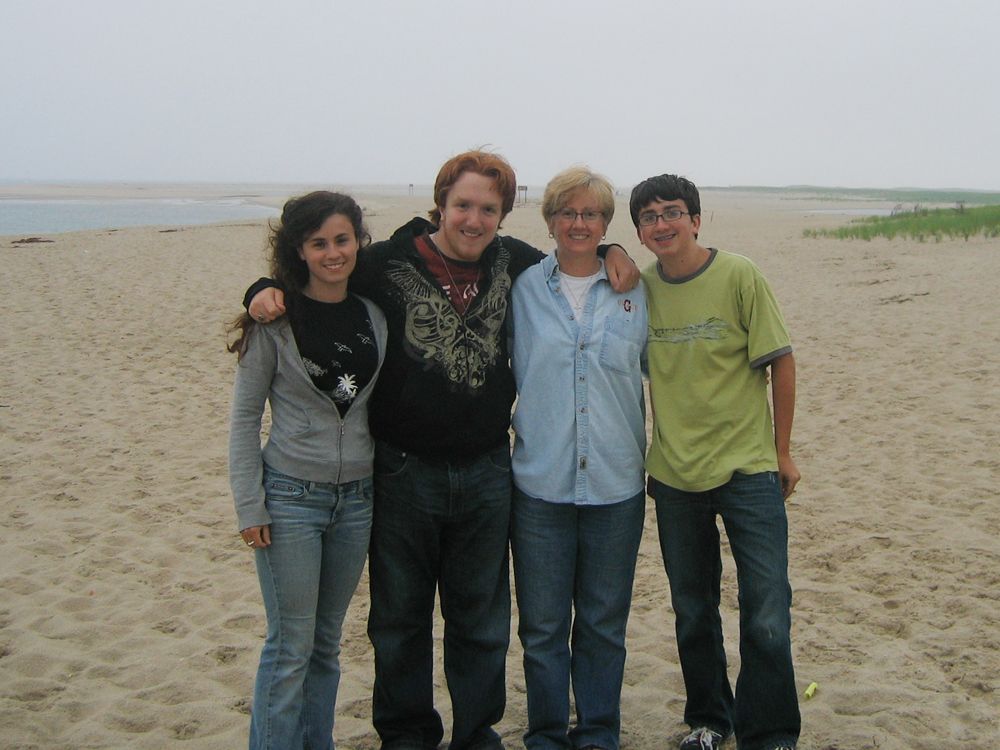 On the beach at our furthest point east