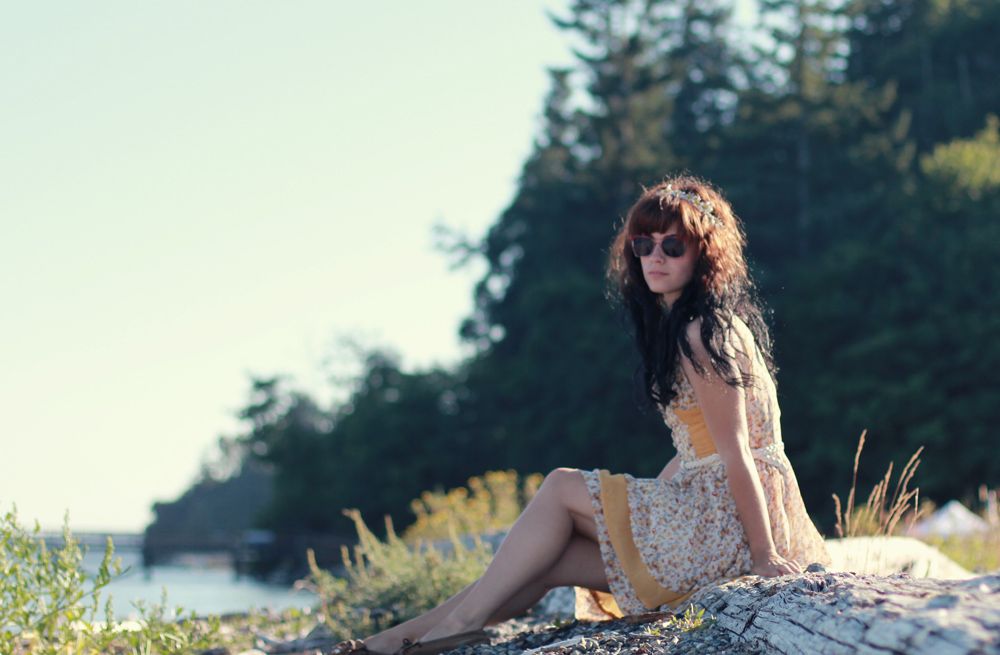 Dan and I went to a wedding last Saturday at the camp where I work and, in a fit of benevolence, Washington decided to part its ubiquitous clouds and let the sun through! It was an absolutely gorgeous day and I ended up getting to wear one of my all time favorite sundresses! The wedding and reception were down at the waterfront and it was so lovely to be able to hear ocean noises behind the ceremony. One of my favorite things about the DIY movement in the past 10 years is that weddings are so much more modest and affordable these days. People are foregoing the massive weddings that cost tens of thousands of dollars. It might just be my demographic and geographic location, but from what I've seen in the blogosphere, weddings are much more low key these days. I have always had in mind that my wedding will be very cost effective, low key and small, so it's nice that there are so many resources out there now to help make that kind of wedding happen, but still have it be a lovely ceremony and event! I still go back to
Elsie's archives
to look at her wedding, and I'm sure I'll be poring through her wedding posts whenever the day comes that I need to start planning my own!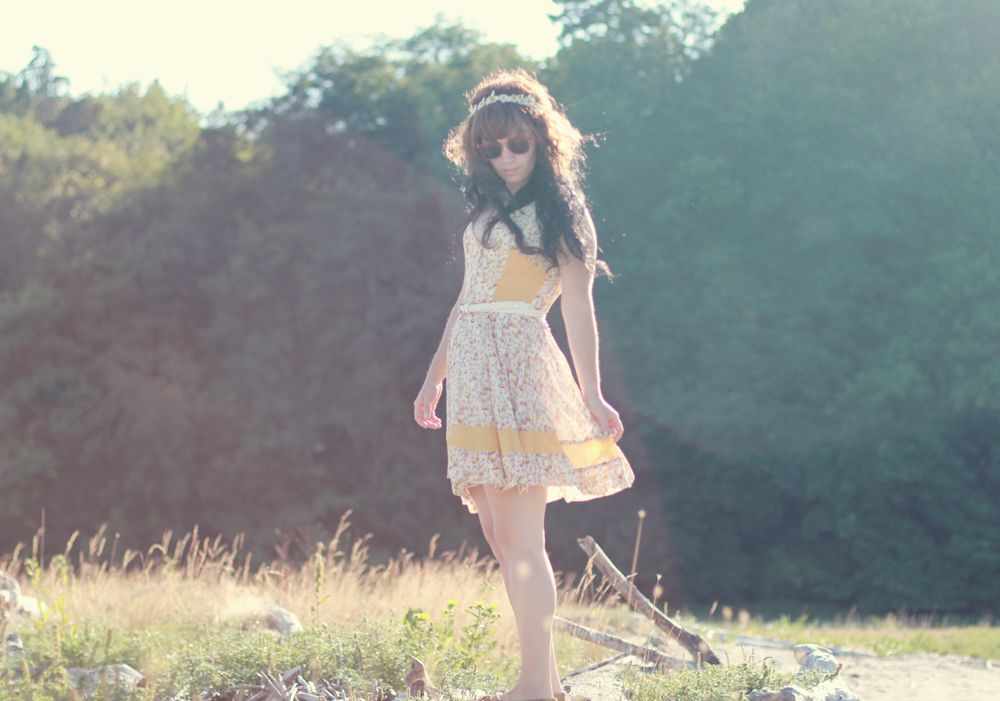 dress/courtesy of modcloth :: shoes/minnetonka :: belt/target
After the wedding Dan, me and a bunch of friends drove back to Tacoma to have poker night at a friends loft. It was super fun! I haven't ever really played poker, so it was a learning experience for me, and though I blundered here and there, I ended up making it to 4th out of 10 or so people! Not bad for a first effort. Dan, on the other hand, took first place and got the winnings! What a card shark, that boy is. It was a nice, relaxing night of drinking beer and hanging out with great people before diving back into the rigors of camp.