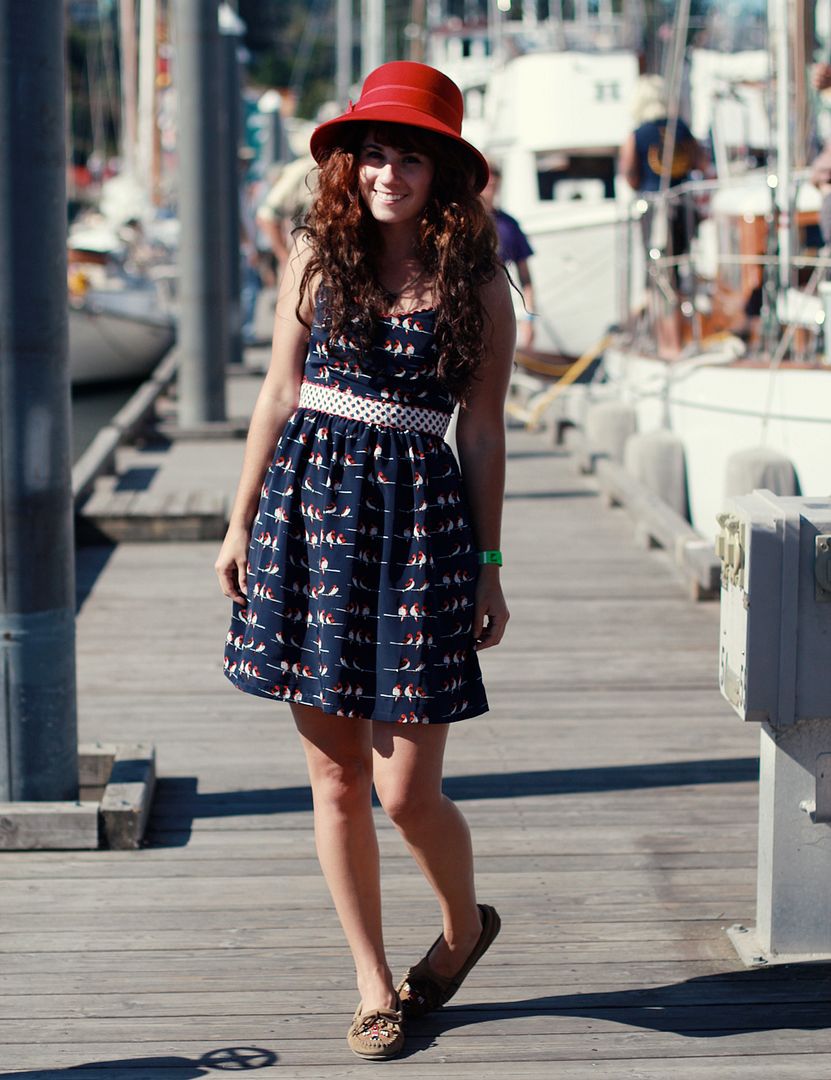 This past weekend Dan & I went up to Port Townsend with my parents for the
Wooden Boat Festival
! It was a lot of fun, and I was so glad to get to hang out with my parents. Dan was excited to be able to spend time with them too, since we don't often get to, them living in Alaska and all. It was really incredible to walk around and look at all the intricately crafted wooden boats. Quite mind blowing. I love seeing the products of people's creativity, dedication, and hard work and these boats were truly works of art. I'll post some photos from the festival later and you can see how cool these boats were!
My uncle was also there visiting from Alaska and apparently he's just started getting into making wooden boats and has completed a couple. He was totally enthralled with all the seminars and wooden boat products that were showing at the festival. It was hilarious, everyone at the festival looked exactly the same... they were all dressed alike, including my Dad and uncle. We would lose them all the time among the sea of boating folks!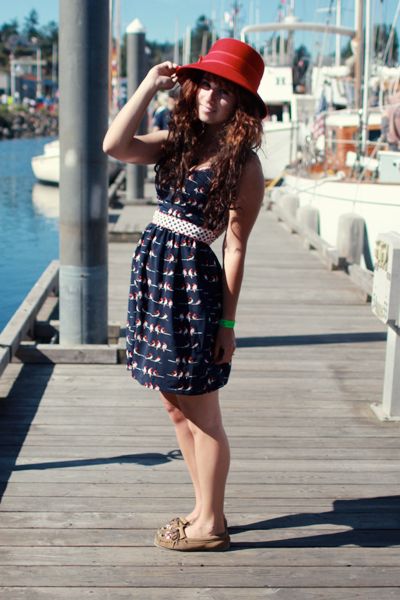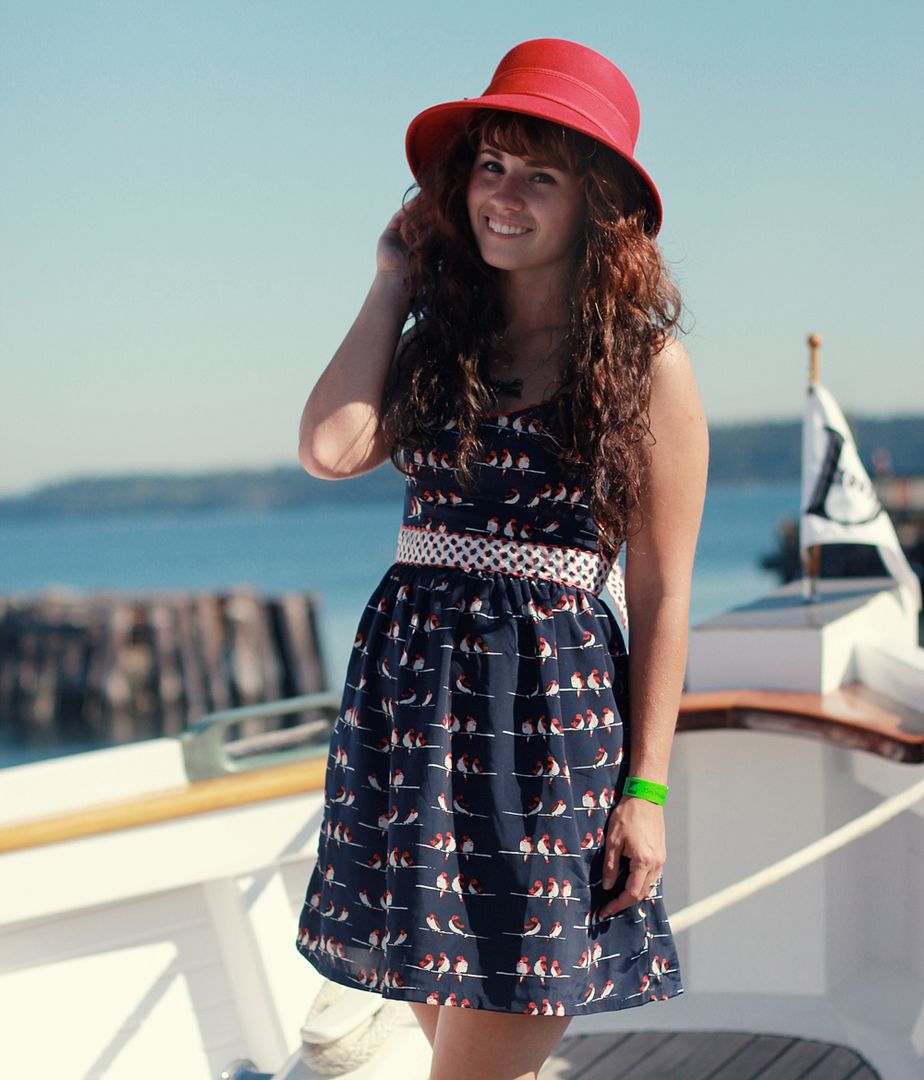 This dress is one of my new favorites and since we found out our rental application for the house was approved on that morning, I decided to don it in celebration. For some reason it just seems appropriate to put on a celebratory dress sometimes! It ended up being the perfect dress to wear to the festival because it was so hot! I found this hat at one of the merchant stands and I couldn't resist it. I didn't have a hat like it and it was just too darn cute paired with the dress. Plus it turned out to be nice for shielding my eyes from the sun.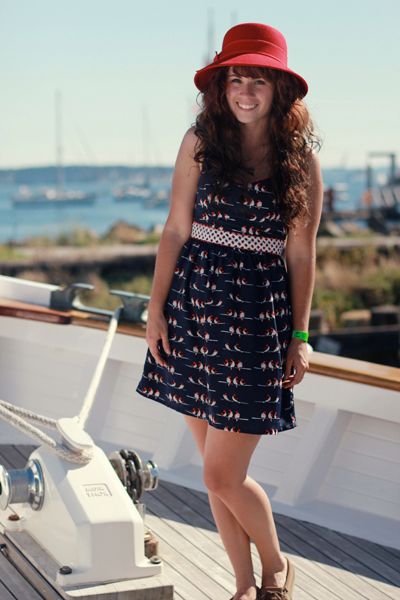 photos by my Mom, thanks ma!