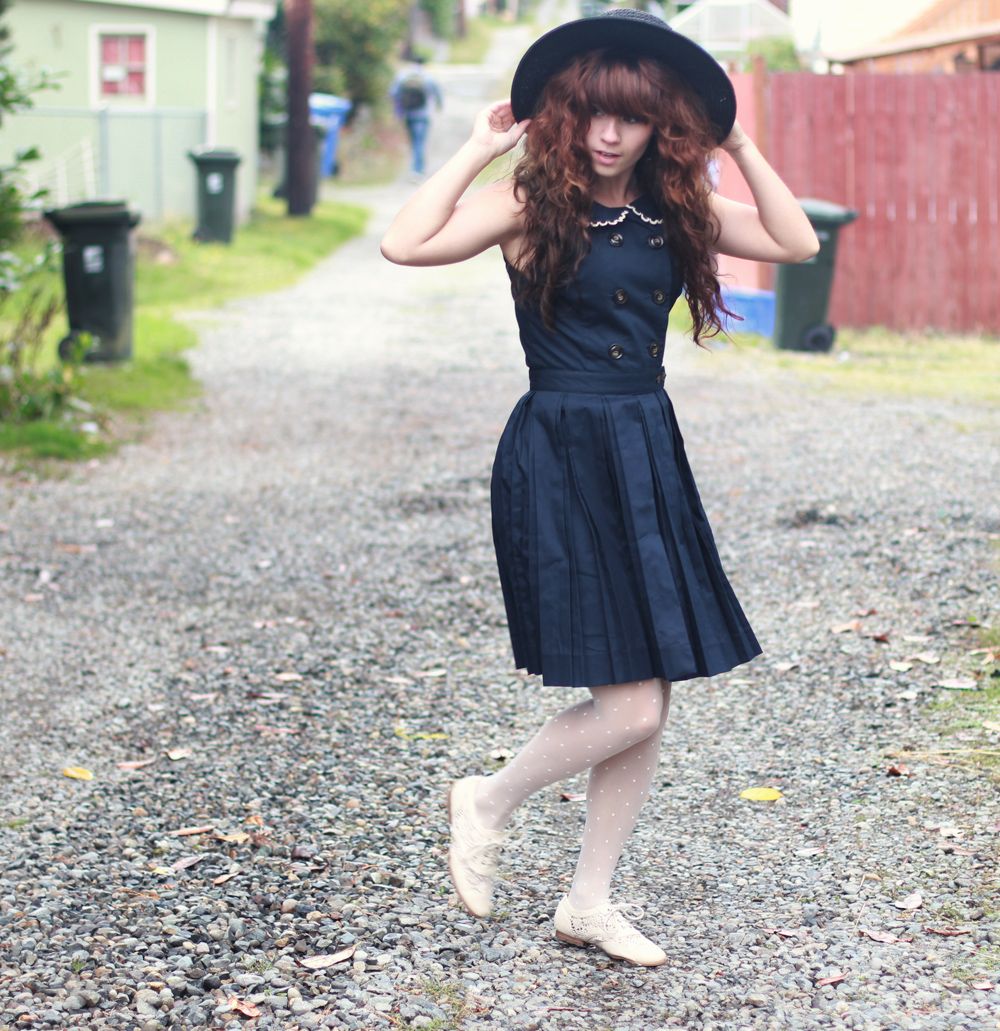 Dan took me out on a date to the
Rosewood Cafe
on Saturday night and it was a perfect opportunity to wear my new amazing
Dear Creatures
dress from
Modcloth
. We'd been thinking about going to Rosewood for quite some time but just never made it there. It's really great! They've got some awesome beers on tap, a good wine selection and our food was so tasty. I got the blackened salmon caesar salad, yummmm.
The weather in Tacoma has been inching it's way towards fall and I'm super excited about carving pumpkins, making pie, and all the trappings that go along with autumn's arrival. I think today I'm going to a pumpkin patch with friends to procure the perfect pumpkin! I just realized today that I live in a house (with tons of little neighbor kids running around in the yard), which means I'll have trick-or-treaters! I've never had trick-or-treaters before, well, not living on my own at least. Stoked to hand out candy to kids and make my porch all creepy! WooOOOoooooOOoo...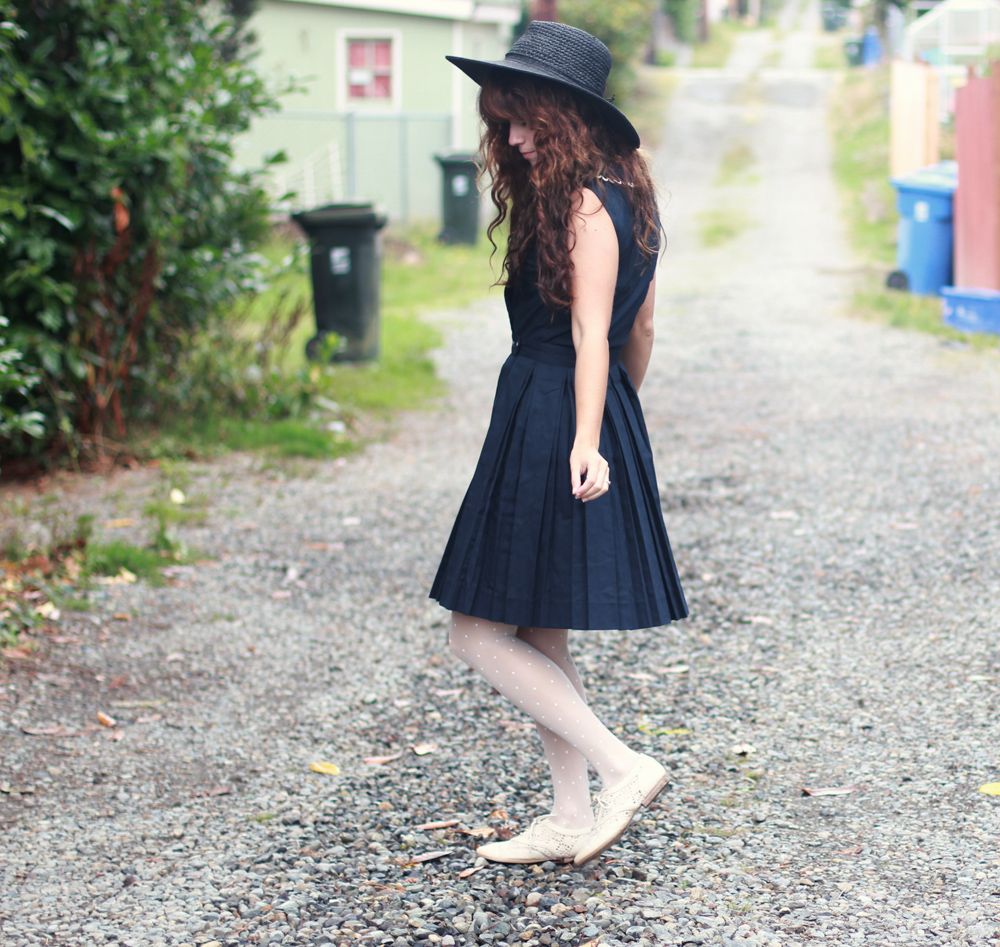 I was going to save this dress for my rehearsal dinner, but I love it too much! I've wanted something by
Dear Creatures
for so long and I'm so glad this is my first dress by them! I don't pay too much attention to most designer collections, but there are few designers out there that I absolutely love, and Dear Creatures is one of them. I love how their designs are simultaneously kitschy, sophisticated and vintage inspired-- kind of perfect for me!