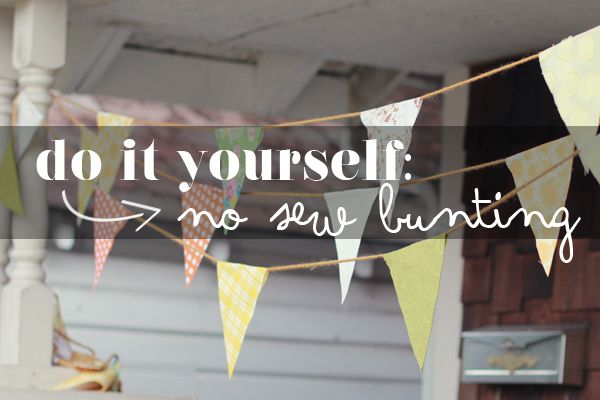 I'm making strings of bunting for my wedding, but I don't have a sewing machine, so I had to figure out a way to do it without sewing. Instead, I used stitch witch, hem tape and a regular ol' hair straightener.
All you need is:
your fabrics
scissors
pen
yarn (or twine, or something to hang your little flags)
stitch witch or hem tape
a hair straightening iron
a tape measure (if you want more precision, though you can just eyeball it!)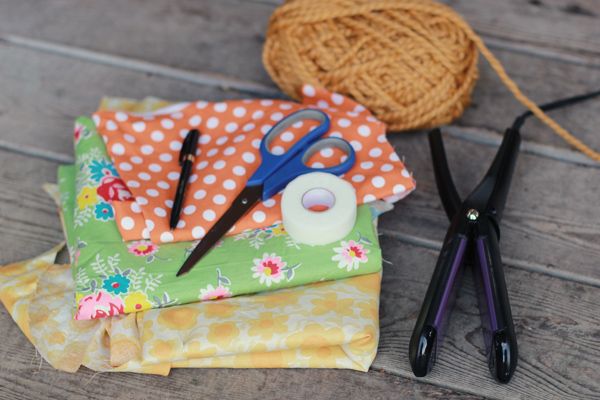 Make a template out of cardboard to create your double-sided. To figure out how many you need, determine how long of a strand you want to make and how close together you want the flags. Then you can figure how many of each color of flag you need. I put a foot in between each flag.
In order to keep the flags in place so they don't slide around, I put a little bit of hem tape at the top to fuse the flag to the yarn. Use the hair straightener to fuse it. I put my straightener on mid-high heat and clamp it there for about 3-8 seconds.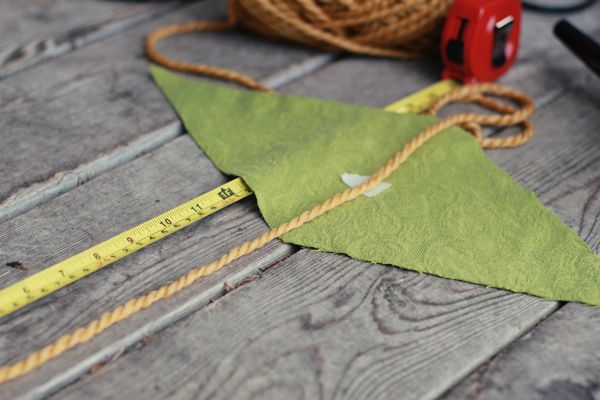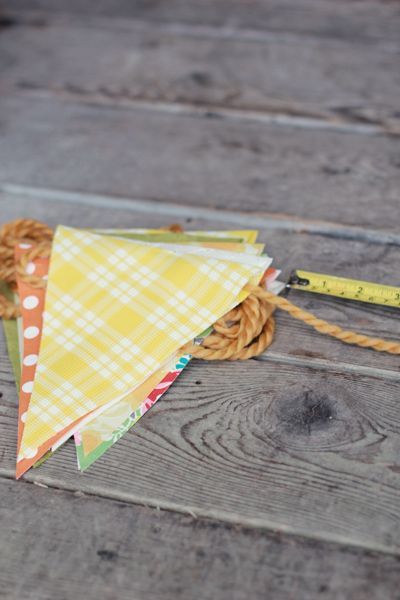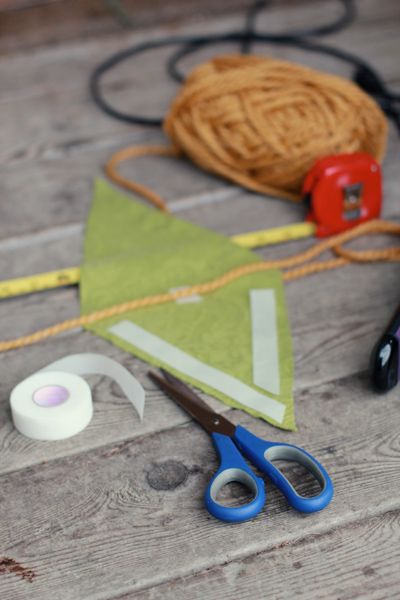 After I fuse the flag to the yarn, I fuse the sides together using the same method. After I'm done with all the flags, I go back and trim the edges so they aren't frayed.
And there ya go, Ta-da! Here's the finished bunting! I'm making three 50 ft. strands (150 ft total!), so I'm in full-on bunting mode lately. My living room has fabric everywhere! I have a few more projects going on, some no-sew and hopefully I can borrow a friend's sewing machine for a couple sewing projects! I can't wait to show you all the fun crafting I've been up to!