On Sunday Dan & I went down to the wedding venue because they were having an open house (I was gonna take some measurements for decor purposes), but we showed up 10 minutes late! Drat. We ended up walking down to the beach instead.
The weather has been so autumnal lately I'm totally and completely in cozy mode. Today I'm making my first stew in my new crock pot! I'm so excited! Plus, I also got the ingredients for pumpkin pie. I've never made it before, but it's one of my absolute favorites, so I'm really thrilled to try my hand at it!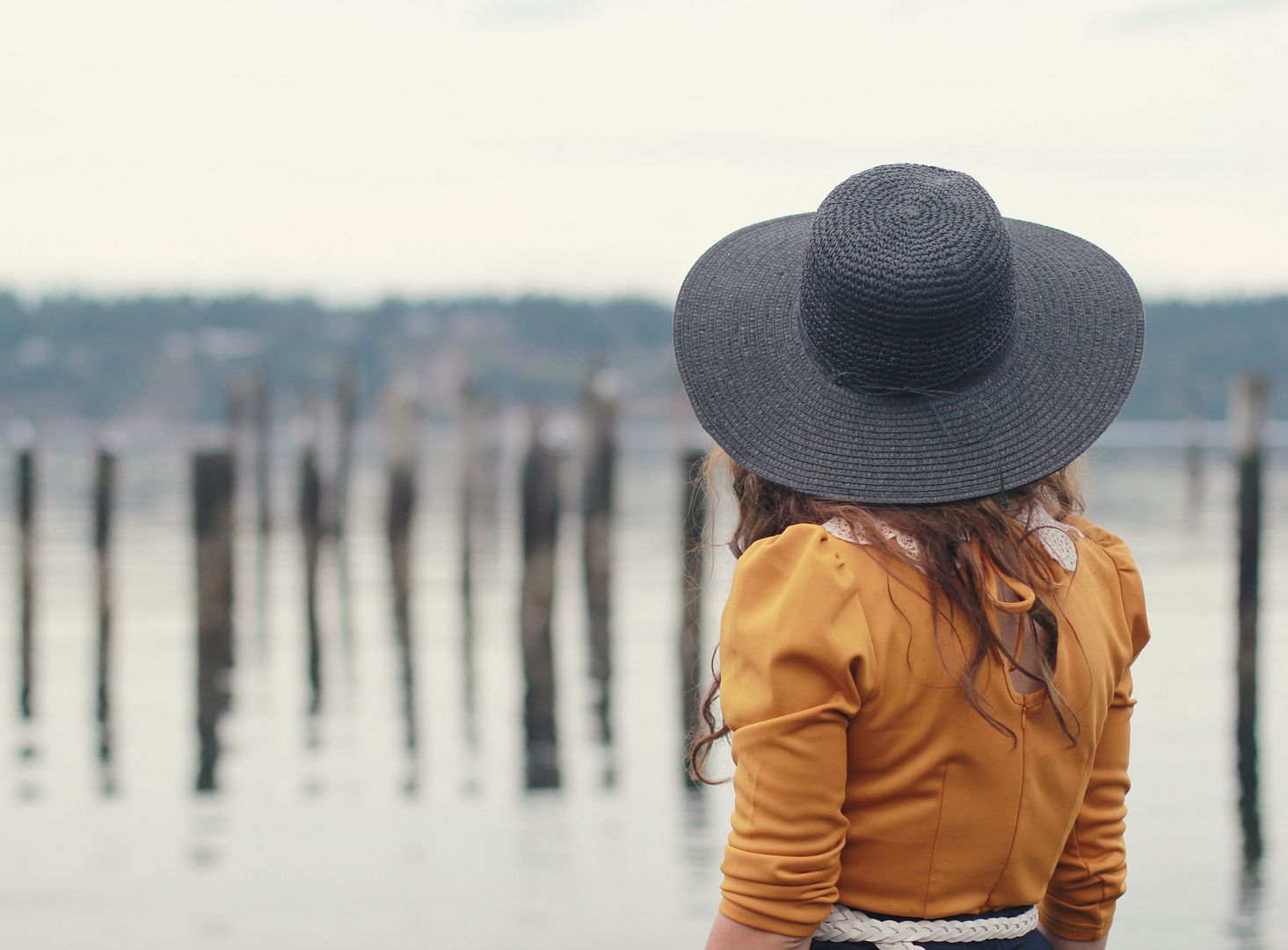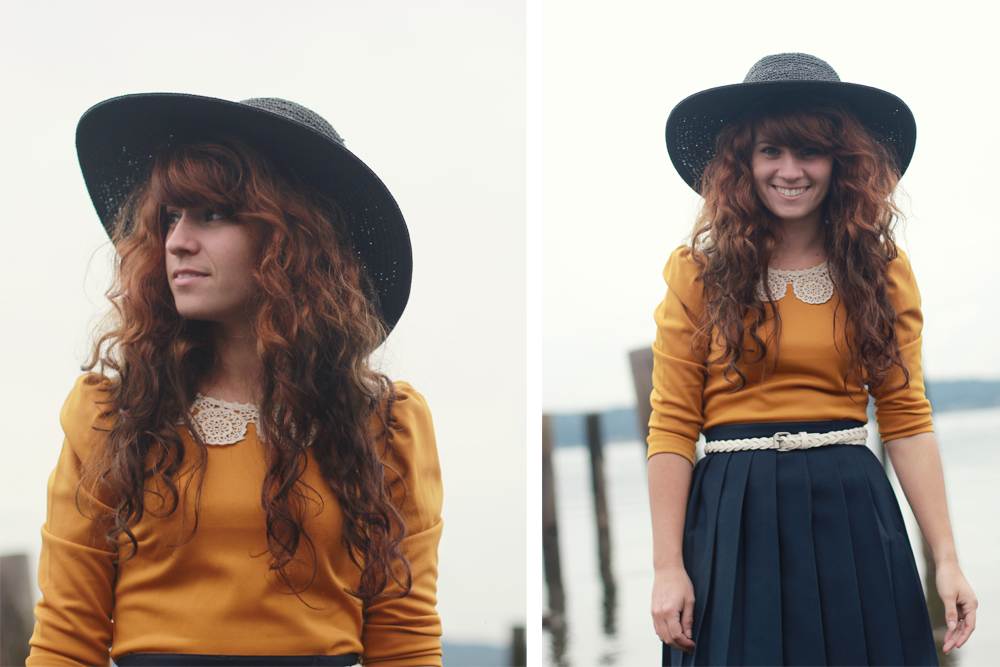 I thrifted this skirt in the spring as a little girls' school uniform jumper. The waist hit me too high around my ribcage as a jumper, so I cut off the top of it and turned it into a nice pleated skirt! I like that it still has that school uniform look to it.
I like that we're back to tights weather, but unfortunately I think I might have to be on the lookout for some new pairs, as pretty much all of mine are looking pretty shabby. I kind of want some cranberry colored tights from
welovecolors
, or more polka dot tights from
urban outfitters
.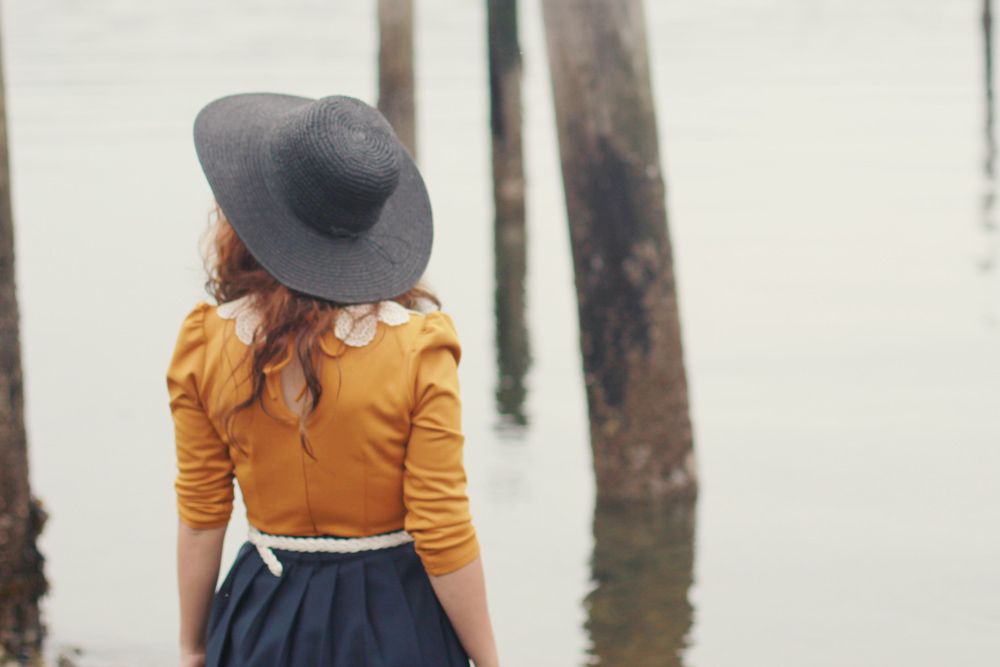 beach photos by Daniel