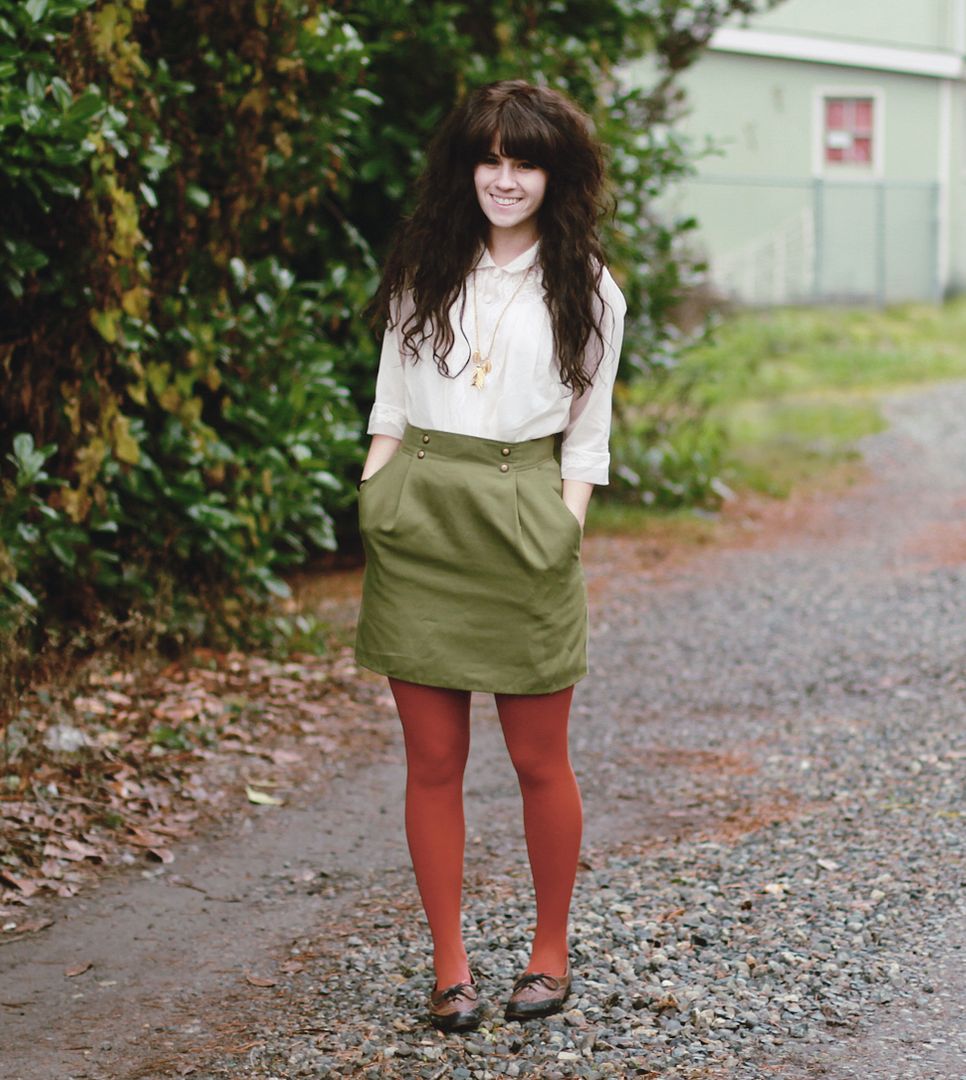 I think my new favorite time of day is 4:30 pm when it gets dark enough to plug in the Christmas lights on my front porch. I really love putting Christmas lights up outside. When I was younger, I used to go out in the freezing cold and snow with my Dad to put up Christmas lights and garland on the front of our house. One year we sneakily put up big multi-colored lights on an enormous spruce in our backyard. We had to jerry-rig this long pole in order to reach the top and get at least two extension cords to reach all the way out there, all the while it was dark out so no one would see us. Then we went inside, stripped off our snow gear and nonchalantly told Mom to look out back. It was so pretty all lit up!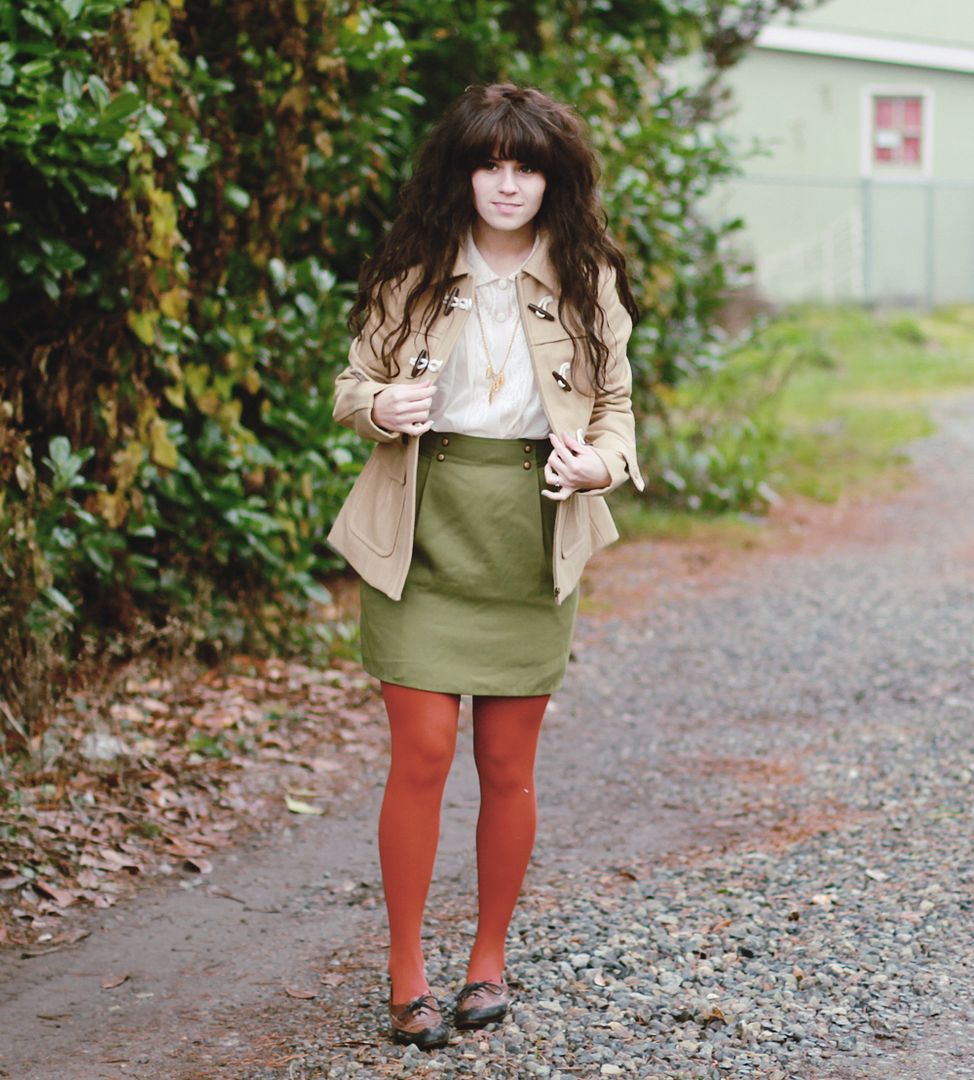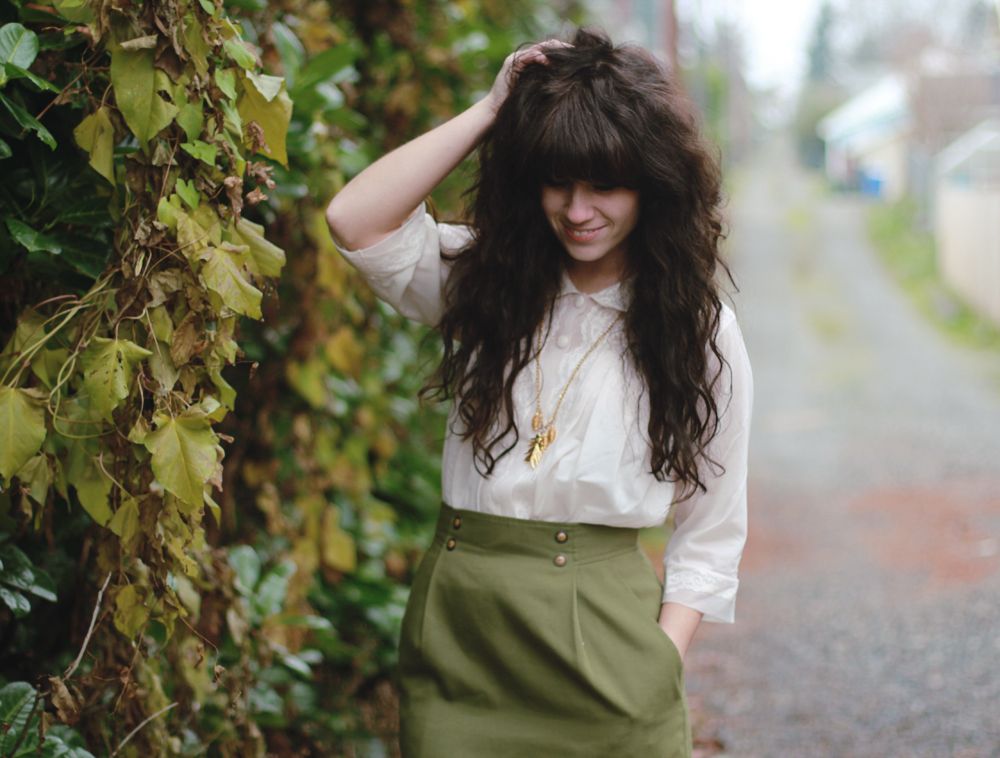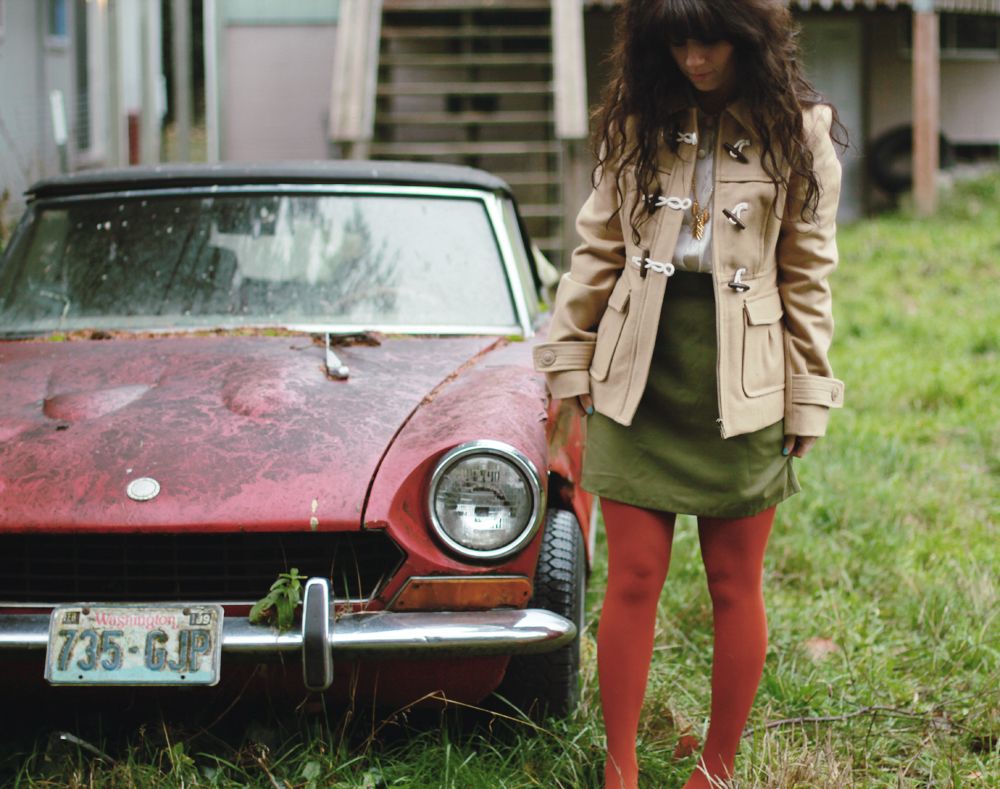 necklace/handmade :: shoes/vintage
After I found these tights at Target last week, I decided to go back and get more tights. I've wanted a pair of cranberry tights for a while, so I snagged a pair of those. I'm excited to wear them! These rust colored ones have become one of my favorite pairs of tights. They're a great infusion of color into my wardrobe, especially during winter, when it's easy to get stuck wearing darker, less colorful outfits. I didn't even notice when I was getting dressed, but this outfit has sort of muted versions of Christmas colors! I guess I really am in the holiday spirit.