I found
this project
over at
Design*Sponge
a few weeks ago and have been so excited to actually do it. In their tutorial they just did mugs, but I wanted to make a set with a teapot, kind of a "tea for two" kind of thing. I loved the designs they had on their mugs, so I used the same on mine. Target has so many other white porcelain pieces, I want to get more to customize! Maybe make a jewelry rack out of a 2 tier serving tray? This project is so quick and easy, it's almost too fun to stop customizing things! This little tea set is going to be a Christmas present, but I think I may need to make something for myself too!
What you need: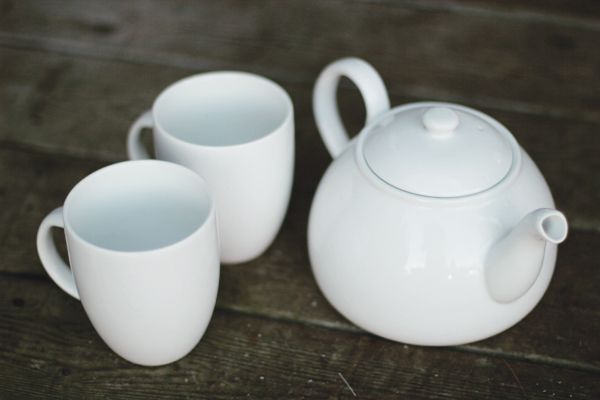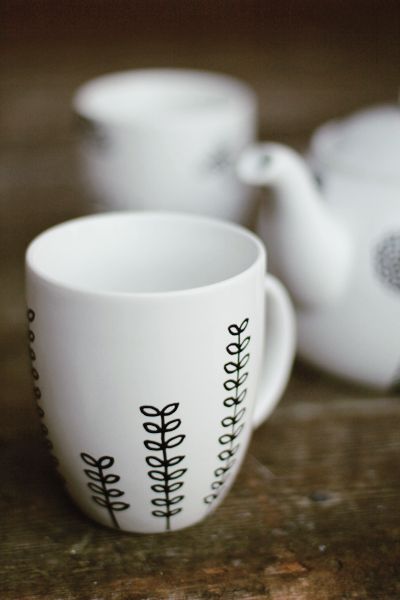 The paint pen is super easy to use, just shake it and push the tip down until the paint saturates the tip and you're ready to go. Just paint straight on the mugs! I freehanded mine, but if you want to use this same design, they have templates at
their tutorial
that you can download and they tell you how to transfer the template to the mugs.
If you mess up, it's really easy to just wipe the paint away and start over. And if you want to make them dishwasher safe, place the mugs in a cold oven and turn it to 300ºF for 30 minutes.