Yup! I cut my hair off! I've considered cutting it for a couple years, but I ended up going ginger and then rainbow instead of changing the length, but it was time for a chop! I figured my hair would be happy being rid of the over-processed portions. Even though my hair is beastly enough to withstand a lot of processing, it was feeling kind of sad, and I could tell that my curls weren't as happy as they used to be. They're happy now, though!! I cut off almost all of the hair that had been bleached & dyed, so now I can grow out au natural hair! I haven't had my hair this short since elementary school. For reals.
It took me a long time to figure out how to deal with my curly hair. I still don't think I've figured it completely out, but at least now I like to work with it instead of against it like I tried to in jr. high and early high school (oh, the poofy hair woes). I still feel like I'm kind of winging it in some respects and I'd like to try to do more research on how to really take good care of my curly hair. It seems like most resources out there are for people with hair that is straight or thin, trying to make it more voluminous, but I've come across some books and websites that have stoked my fire for learning more about keeping my hair healthy. I also want to start investing in products specifically designed for curls, like the
Ouidad
and
DevaCurl
lines. I just conditioned my hair with
Ouidad's 12-minute deep conditioner
and it feels pretty awesome!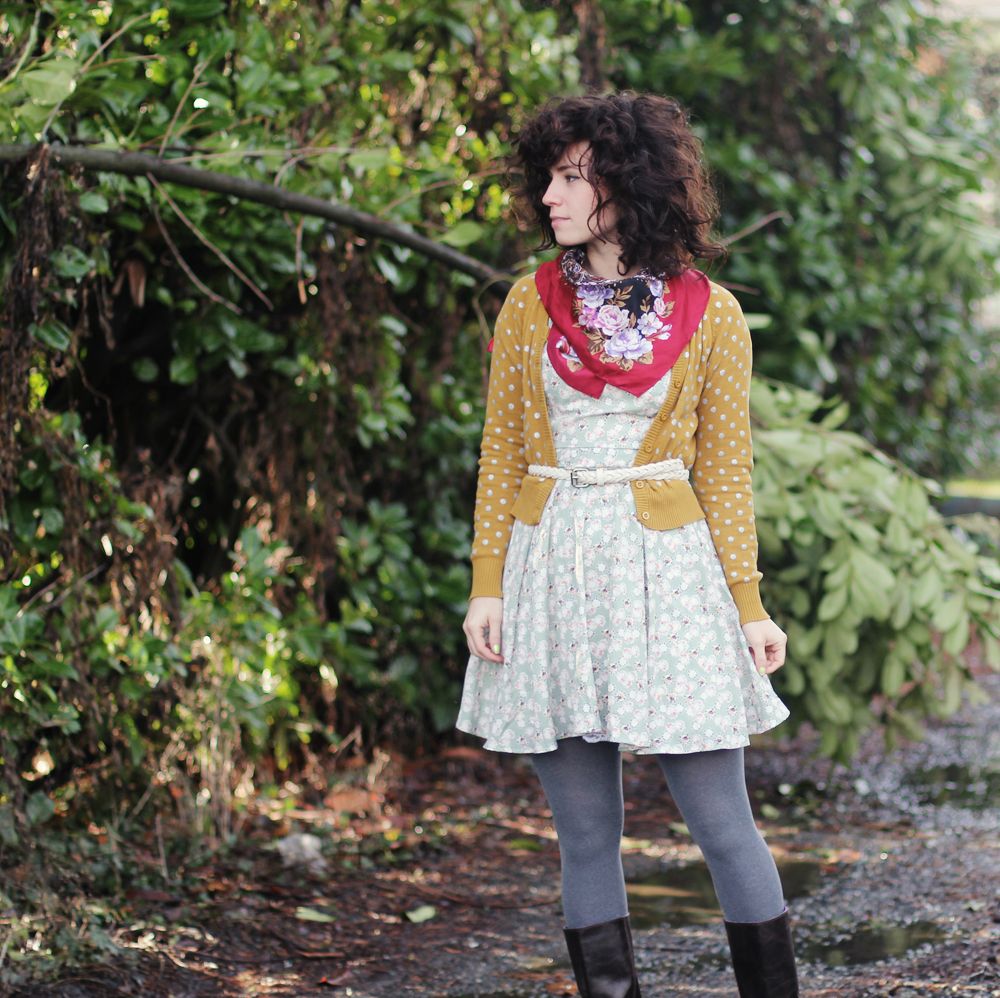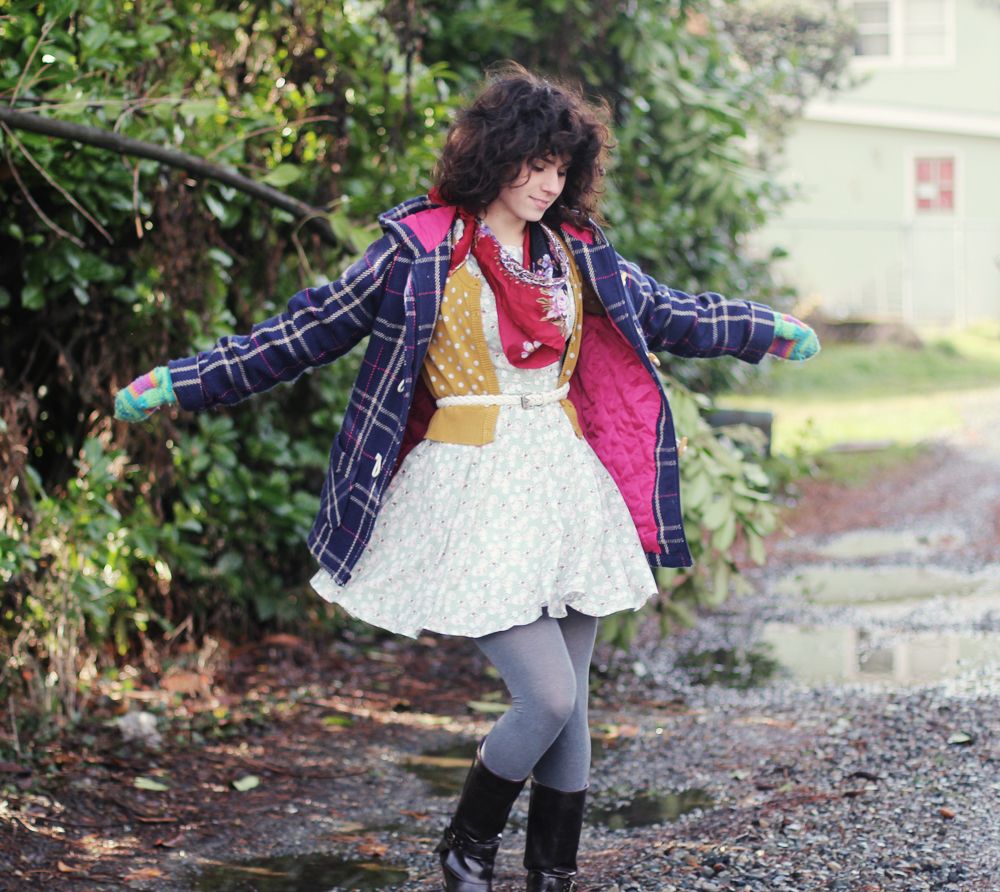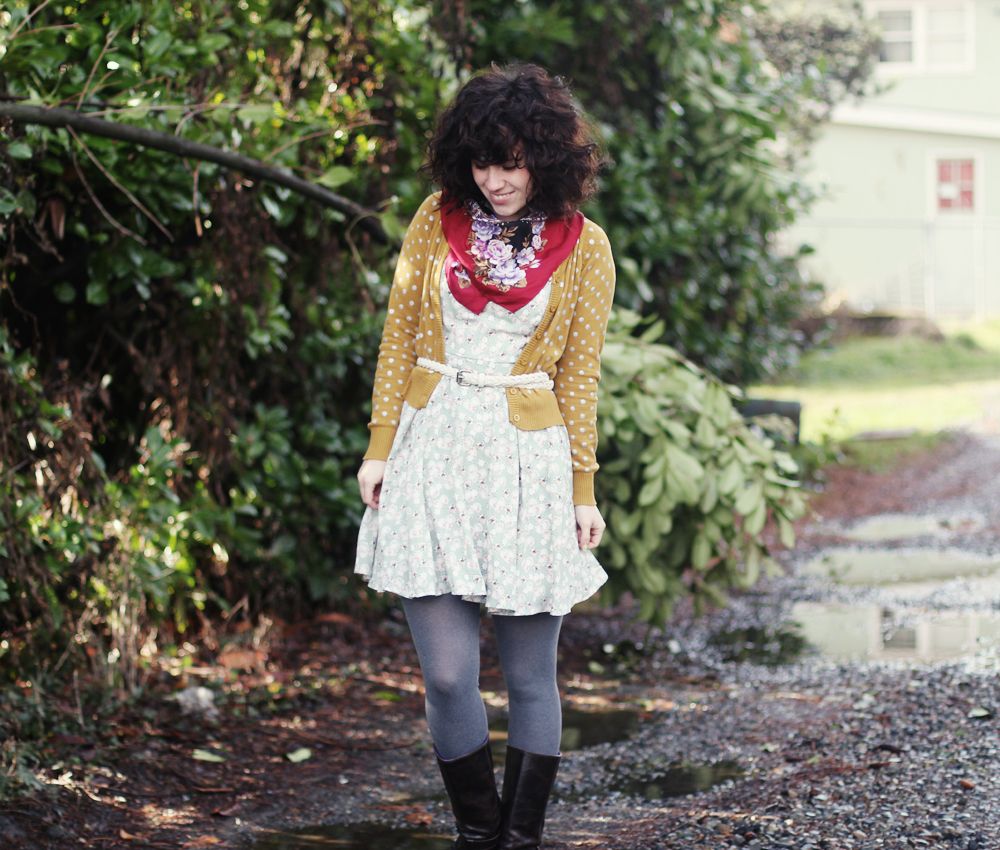 I think of of my biggest inspirations to go short was spending time looking at
Christina
's awesome, sassy, big, curly hair. My hair isn't quite as big as hers, but it's close enough that I figured I'd give it a go. It'll be interesting to play around with proportions now that I don't have massive hair... well, at least not massive length-wise. Also, it's weird seeing my shoulders.