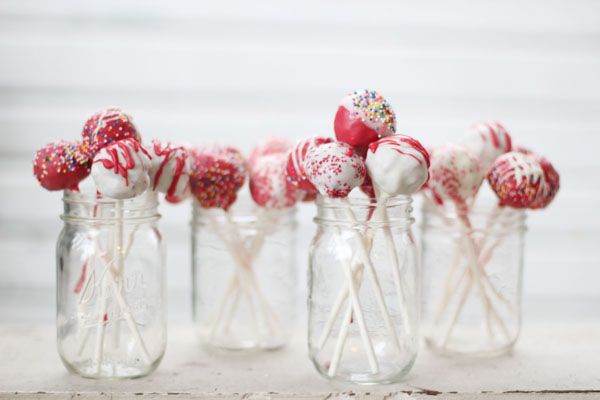 Valentine's Day
cake pops
! I had originally planned on making baby blue and white cake pops for a friend's baby shower, but I had a chocolate disaster and couldn't get my chocolate to not seize when I was melting it, so I had to postpone my cake pop adventures. Luckily Valentine's day was just a few days away so I made them as holiday treats instead, after discovering my chocolate melting solution. Cake pops are such a perfect serving size of cake. I always feel gross eating a whole slice of cake, but one or two cake pops is just right. And they're so cute, it's hard not to love them for that reason alone.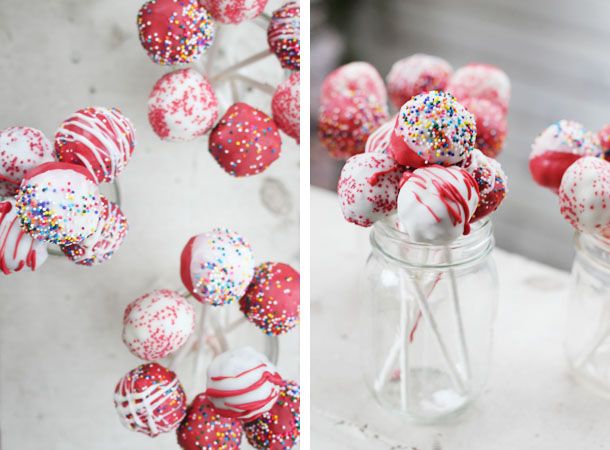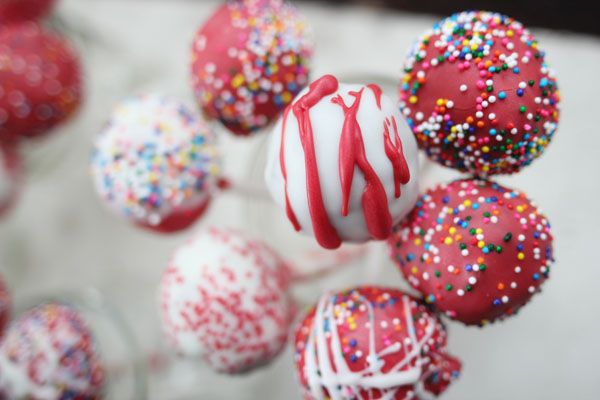 Dan & I are keeping it low-key on Valentine's Day. Doing our favorite regular things (getting coffee and sitting outside together, climbing, going to the pub with friends later tonight), and Dan's currently making me dinner! He says I have to get fancy, so I'm off to put on a pretty dress and get out of my gross gym clothes.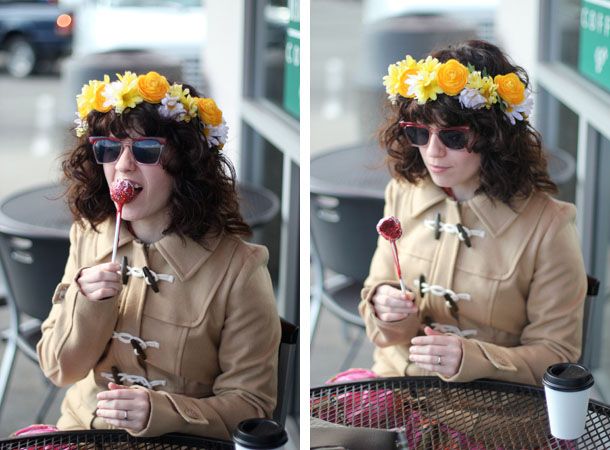 Psssst, see the flower crown I made today? I'll have a DIY up on the blog this week!