Last week I posted one of my
favorite spring collections
by
Vivetta
, and realized that it would be really easy and fun to DIY their watermelon skirt! It's such a whimsical collection and so summery. Wearing this skirt almost makes it feel like summer will come sooner!
A watermelon colored skirt (I thrifted mine. It was long and I hemmed it shorter)
Green ribbon or blanket binding... or a strip of green fabric. Whatever you'd like for the bottom edge, really.
Black fabric or buttons for the seeds. I wanted to use oval buttons, but couldn't find any, so I cut seeds out of faux leather fabric I had leftover from a previous project.
Glue Gun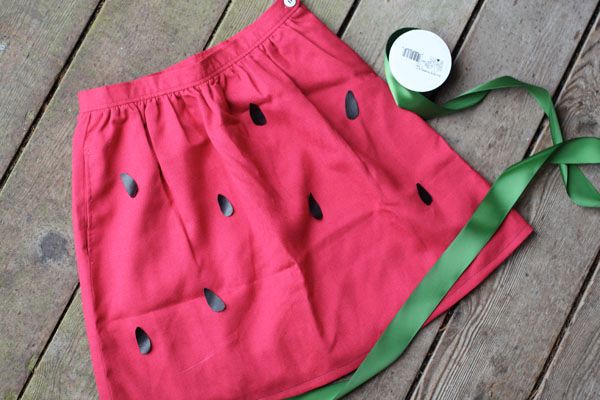 To attach your green strip to the hem of your skirt you can either sew it on, which is what I did, or you can use hem tape, if you don't want to sew. I just sewed the top and bottom edges of the ribbon around the bottom of the skirt.
I cut out the little seeds, about 25-30 total. This takes a little bit of time (especially if you're a perfectionist like me, haha). I watched tv while cutting them out, which passed the time. Once all of them were cut out, I laid them out on the skirt first to position them how I wanted and then glued them on with a glue gun.
Overall this was inexpensive, quick and easy! And when you're done, you have a super cute, whimsical, summery skirt. We all need a bit more whimsy in our lives, am I right?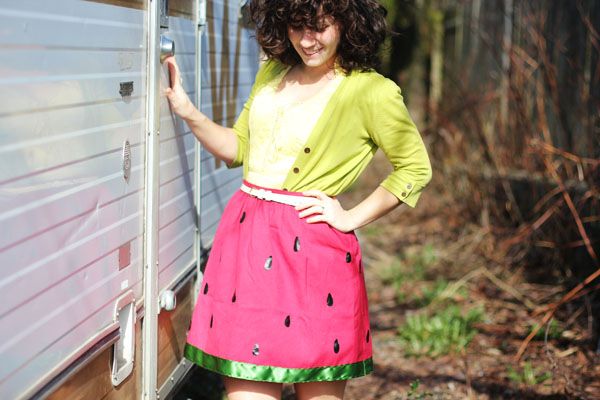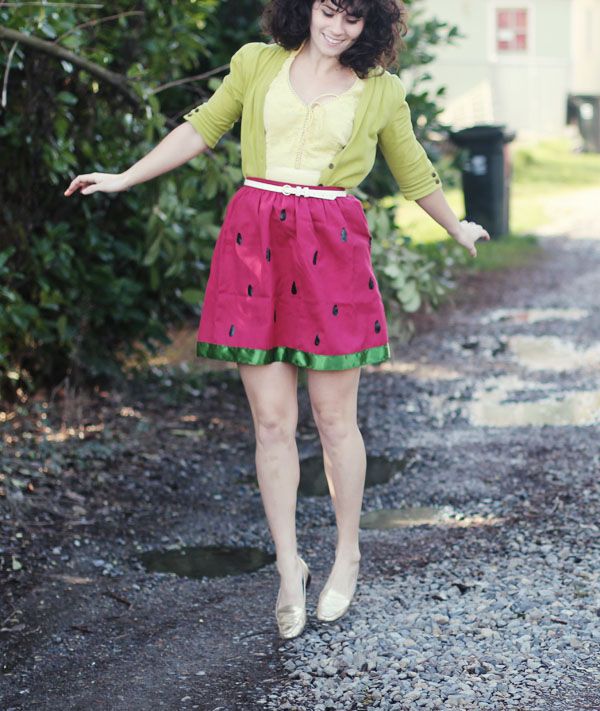 p.s. check out my new gold flats that I thrifted with the skirt! I love em!