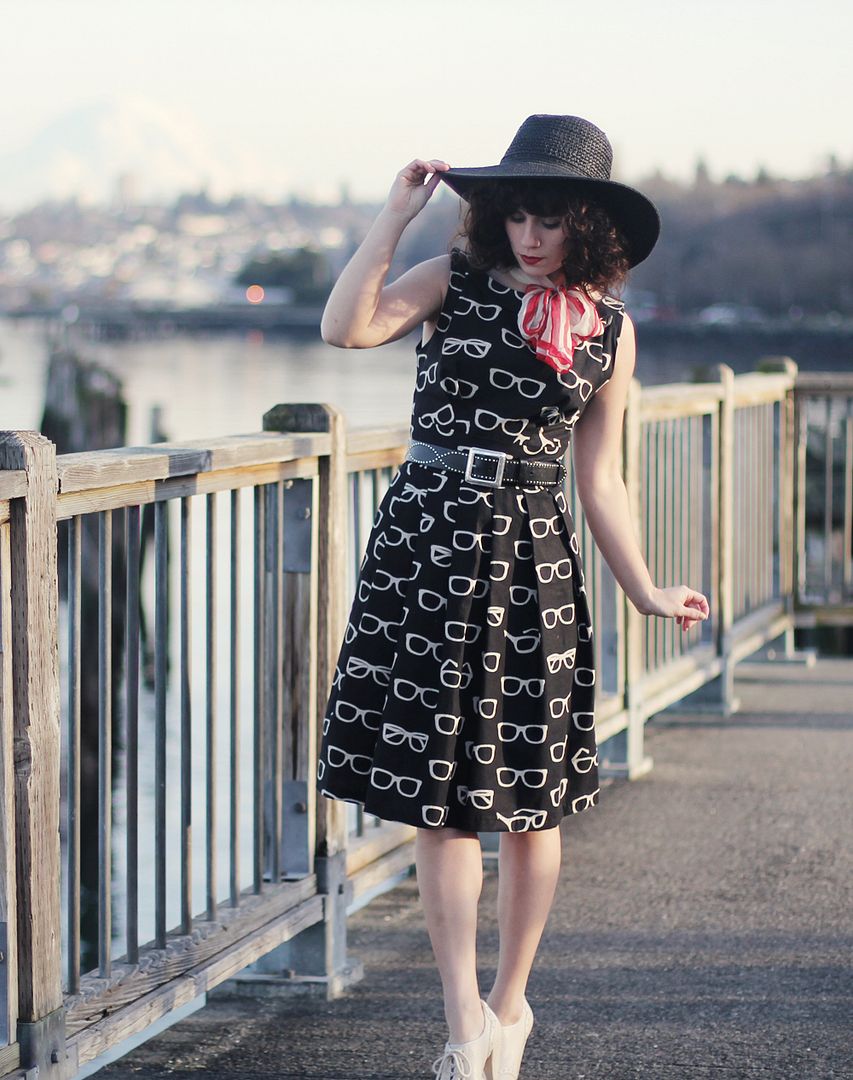 I don't wear glasses. I could, I suppose, and I kind of want to get me a pair, but I don't
need
to wear them. I have a pair that I got back in high school, but the prescription is so minute that people who put them on think that they're just clear glass with no prescription. My parents have always thought this was quite an anomaly because they both had to get glasses when they were in elementary school. But my brother and I don't need them at all! My youngest brother, however,
has
needed glasses since elementary school. Isn't that weird! Genetics are so crazy. Two parents who got glasses in elementary school produced three children, two of which don't need glasses and one who does. Gives me flashbacks of doing
Punnett Squares
in science class...
Anyway,
this dress
got me sidetracked on talking about eyewear and genetics. Isn't it so much fun? It's one of the dresses chosen by the
Be The Buyer program
, and it's available exclusively at at
ModCloth
. I love a cheeky print on a dress (though regrettably I don't own many), and this print is such a blast! See how the three other bloggers styled their Eva dresses over at the
ModCloth blog
!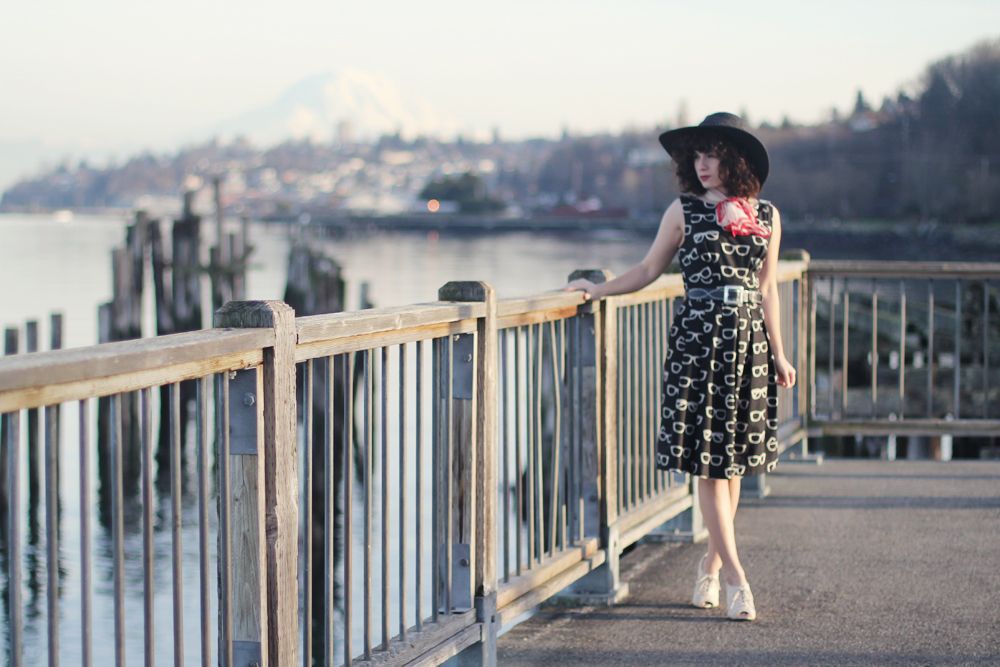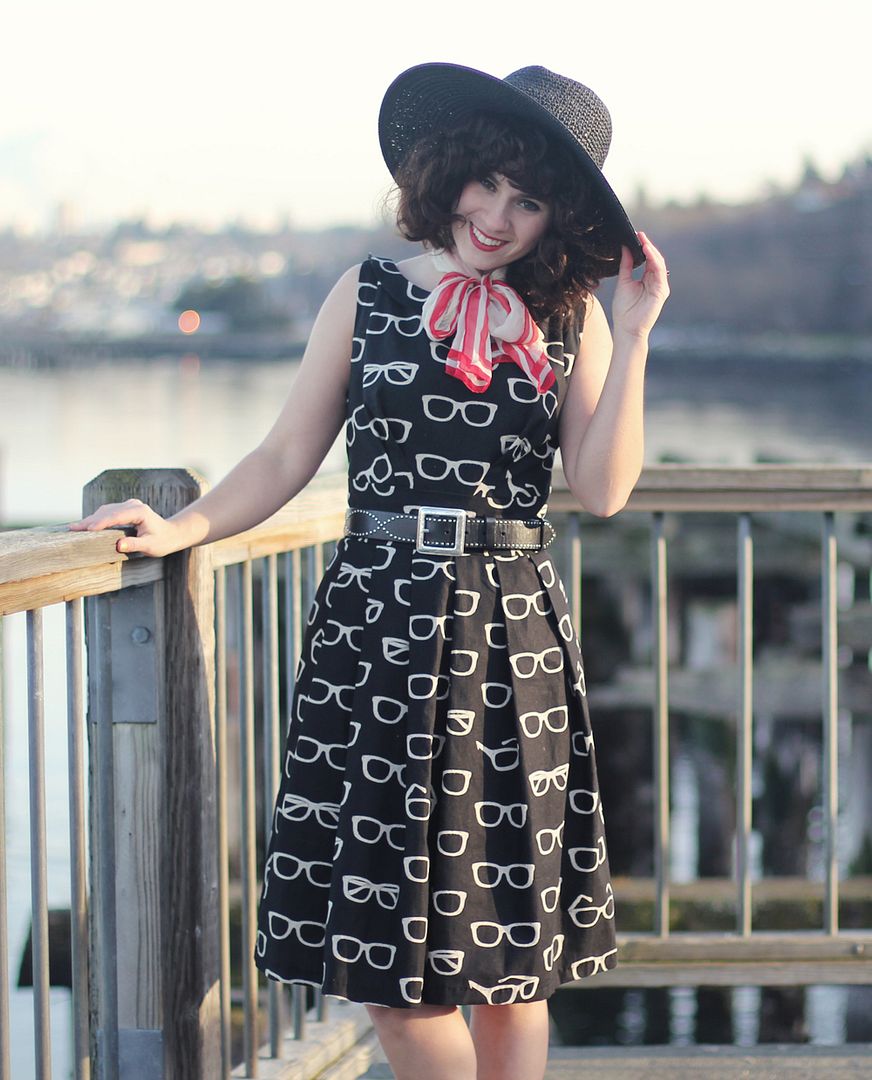 Do you have a piece of clothing with memories attached to it which unexpectedly rush back to you? This belt is one of those pieces for me. I got it way back in 2004 (I think, maybe 2005), when I was in Indio, CA showing my horse and I think I'd forgotten a belt, so we had to find one in the shops that were set up there. I have so many memories associated with horse showing, but Indio stands out a lot because it was the only show we did out of state (It's not easy to fly horses...) and it was quite different from showing in Alaska. It's kind of surreal thinking back on my days as an equestrian. In a lot of ways I feel like it will never be right to say, "I used to ride horses" because it's something that has impacted my life in a holistic way. Even though it's been years since I've ridden or competed, it's a part of me that has permeated my being. Sounds corny and dramatic, but it's the truth.