How was your guys' Valentine's day? Mine was pretty swell! Dan & I pretty much just did our regular stuff, but it felt a bit more special for some reason. My favorite part was the dinner he "made" for me. He ran out to go get some ingredients at the "grocery store" and when he came back he had a fresh, hot pizza with him from our favorite pizza place! Haha. What a winner. And, of course, our living room was transformed into a super classy restaurant by means of these
three easy steps
(which I think may be one of Dan's most favorite things he's found on the internet in the last year).
After dinner we packed up our classy selves and met up with a bunch of friends at the pub and had some valentine beers. I brought my cake pops because there were way too many left in my fridge (a dangerous place for cake pops to be). I think cake pops are my new favorite valentines to give out.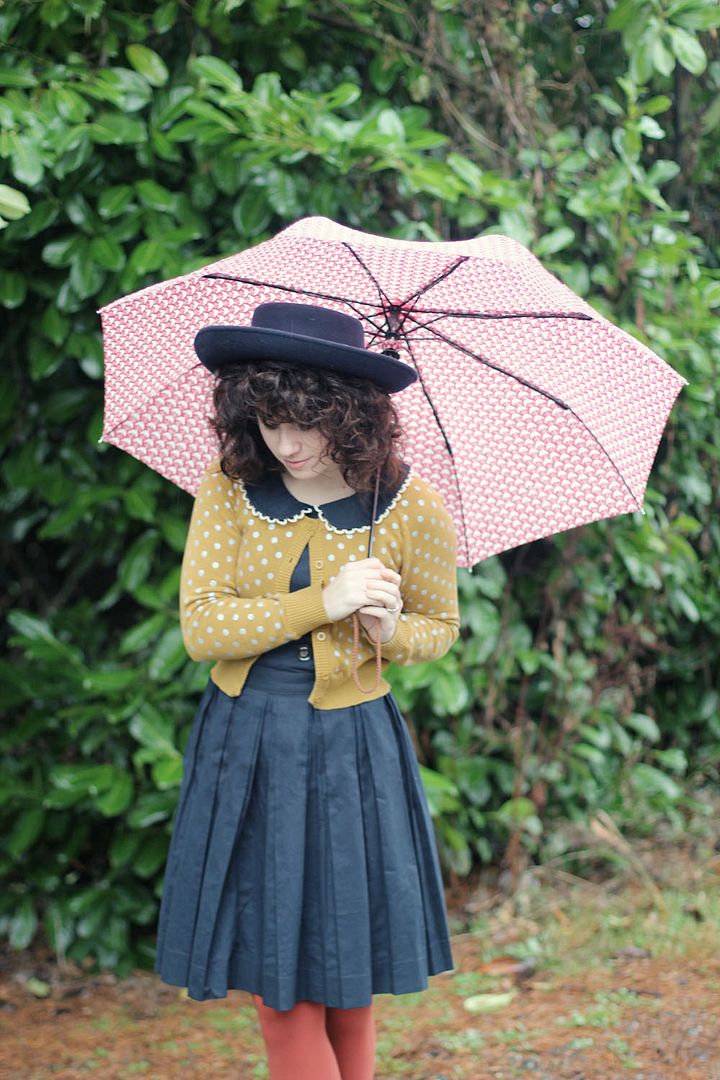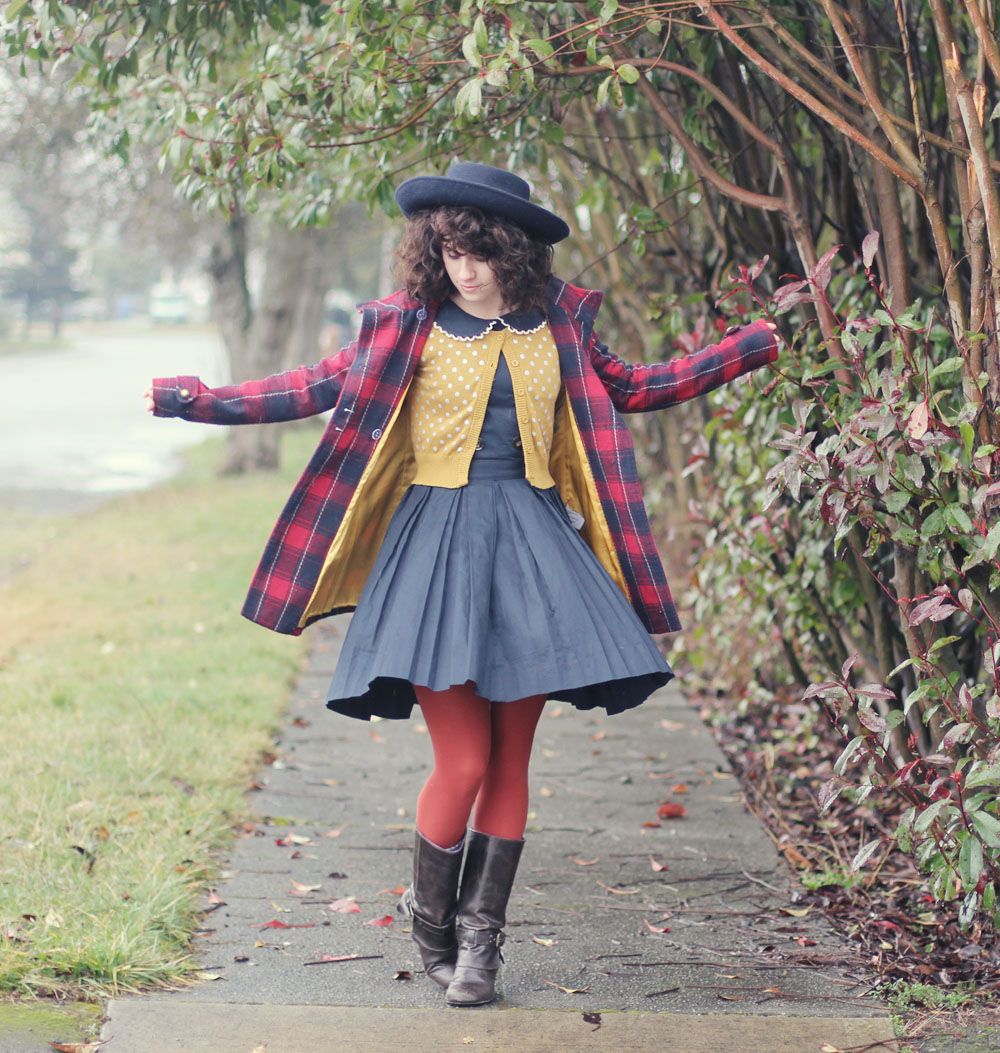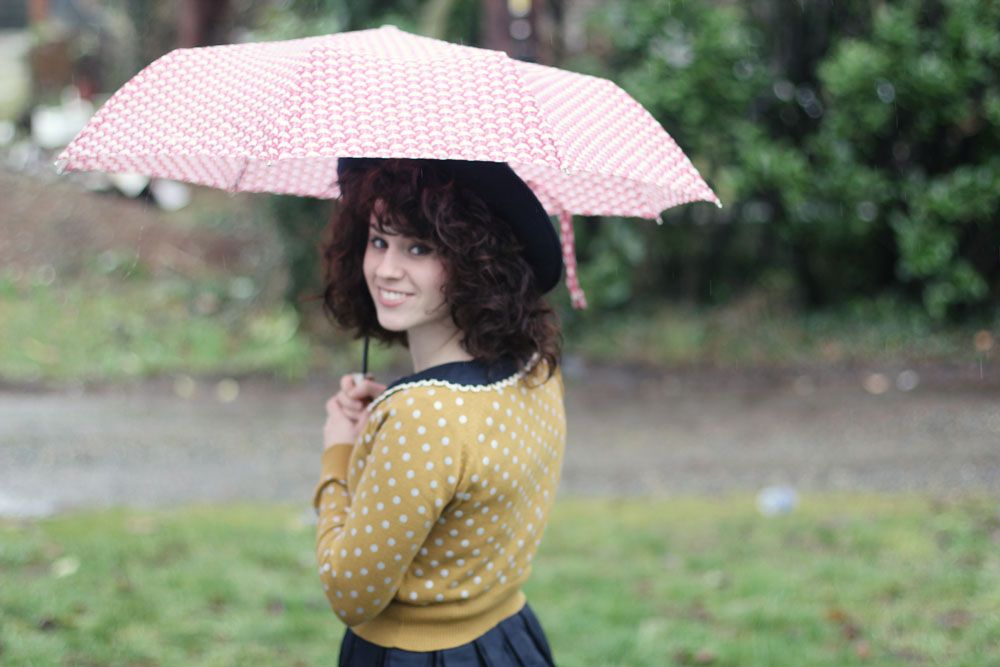 These colors have been my favorite to put together lately. Navy, mustard, rust, and a rich red. I like that the coat even has that golden yellow inside, matching the cardigan! I actually think this cardigan has taken the top spot in my wardrobe as "most worn item."
This is actually sort of an outfit I wore over Christmas, but didn't get very good photos of back then. This dress is one of my favorite dresses and I own two different versions of it, but I still really love
this version
and if it was in my size, I'd for sure consider buying it! It's probably a good thing though, I've gotta save up for when their S/S collection hits the stores!