Something about this outfit makes me feel like a gypsy. Maybe it's because the Brave is making an appearance in these photos. The ultimate gypsy companion. I've been on gypsy sabbatical since moving to Tacoma, but hopefully we can save up some money to go on a trip this summer around the Pacific Northwest.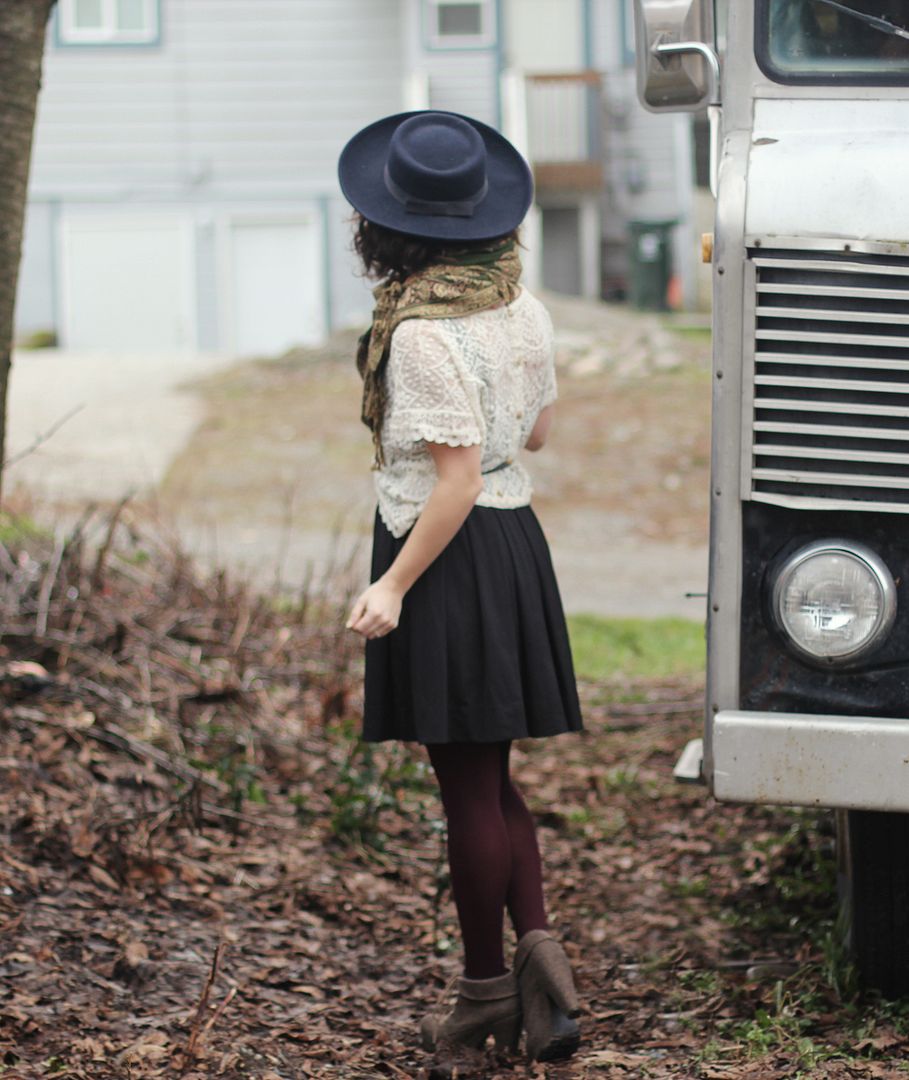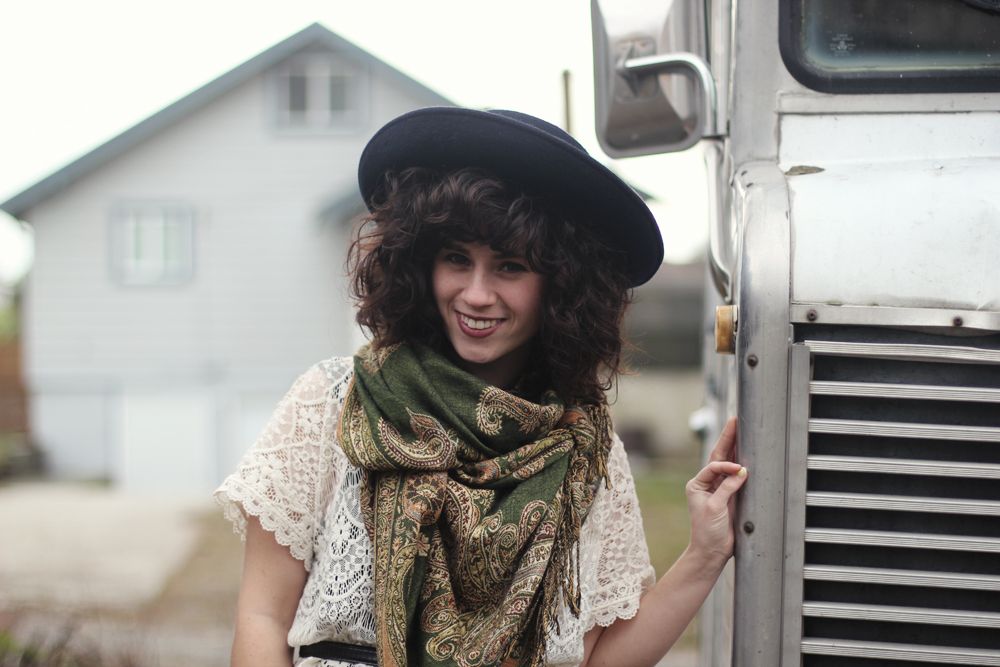 dress + hat/thrifted :: top/forever 21 :: scarf/pashmina
I've had this black dress in my closet for a long time and haven't worn it until today! It's H&M, which was a pretty great find when thrifting. Seems like all those popular brands get snatched up quick at the thrift stores. It feels very much like a date night dress, but Dan & I don't go on many legit get-reservations-at-a-fancy-restaurant kind of dates... actually we've never been on that kind of date. Most of our dates are just spur of the moment mini-dates to grab a beer or two with some nice conversation in a dark corner of one of our favorite pubs. Not really necessary to put on a fancy dress, and when I do end up gussying up a bit for those dates Dan always looks at me and says, "well, now I have to change, or I'll look like a slob next to you!" Maybe I'll wear this dress for a fancy Valentine's date or something. I still don't know what we're doing for Valentine's day, though I suspect it will be rather low key, as is our norm.