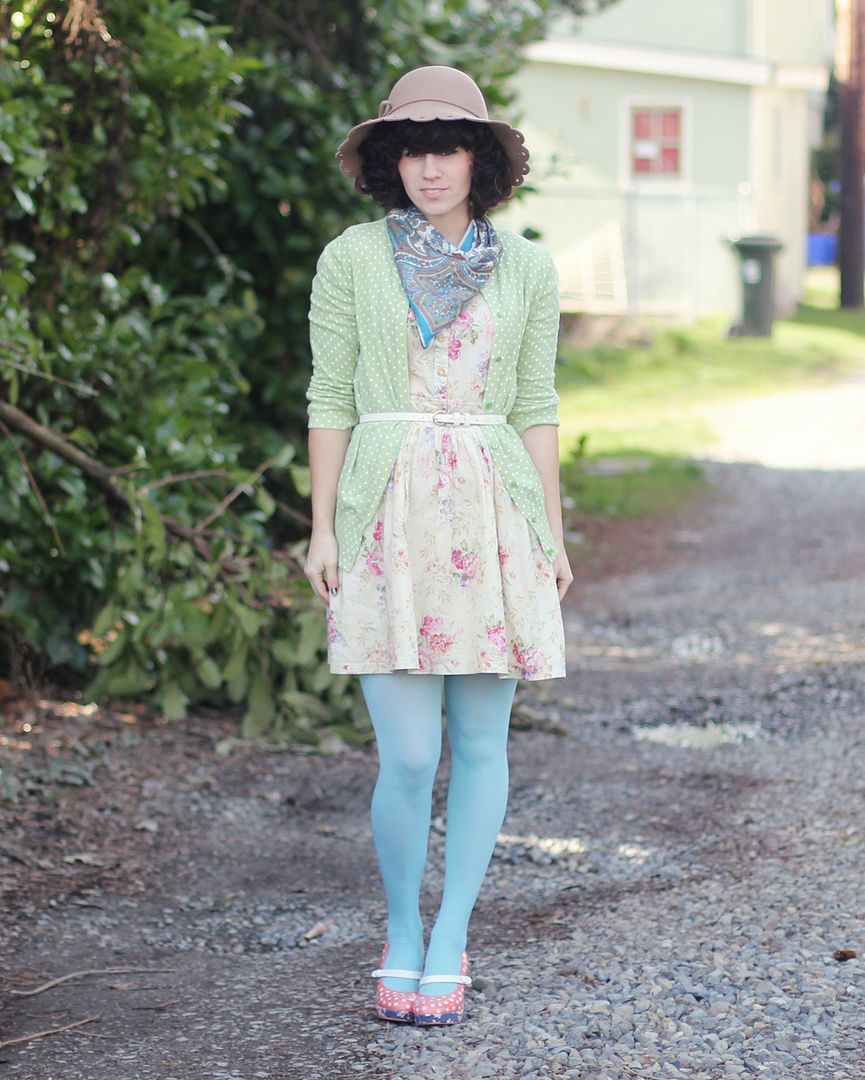 I usually wear autumn colors, and I think my "palette" is autumn, so an outfit like this is a bit out of my ordinary. I don't even really have that many pastel items in my closet, come to think of it. Especially now that my hair is dark again, I've been gravitating more and more towards richer, darker colors. Some days call for a bevy of pastels, though!
I can't believe that
TxSC
starts on Friday!!! I haven't done anything for it, so I should probably start figuring out what I'm going to pack and such. I haven't gone to a blogging conference since NYFW in September of 2010, so it'll be so fun to see old friends and meet new people. Are any of you guys going? I'll be at pretty much all the events!