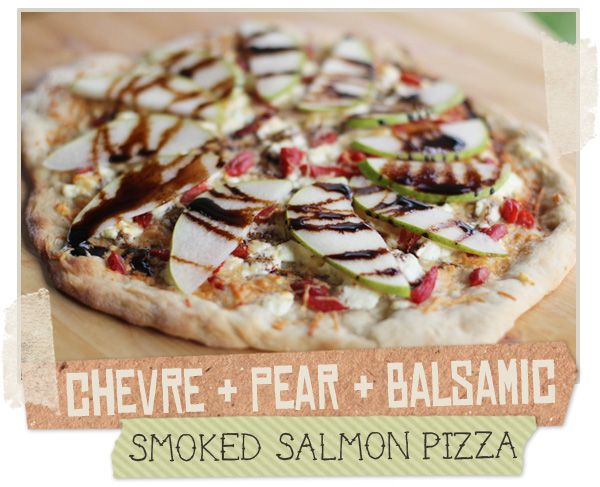 Dan & I went over to a friend's house last sunday night for dinner, and they made a bunch of little homemade pizzas which were so delicious. I was inspired to concoct my own fancy pizza with a few of my favorite ingredients. Now I'm on a total pizza kick and I want to try tons of combos!
Olive Oil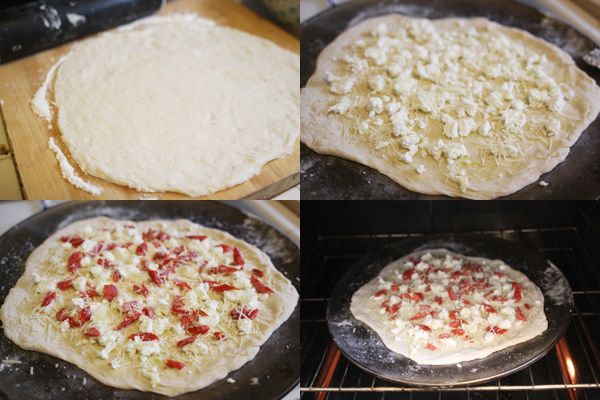 First, prepare your crust. You can either buy a pre-made crust, or make your own at home. Preheat the oven to 350º F (or whatever temp your pre-made crust says). Pour a little bit of olive oil around on the dough and spread it. Crumble the chevre and parmesan on the dough, add little chunks of smoked salmon, and then add a bit more parmesan. Bake the pizza for about 12-15 minutes, or until the crust is browned a bit and your cheese is melted. While your pizza is cooking, slice thin pieces of pear. I used about 12, which is only about 1/3 of a large pear (though you should slice the rest and slather chevre on it with a drop or two of balsamic reduction as a delicious snack/appetizer. It's soooo good!).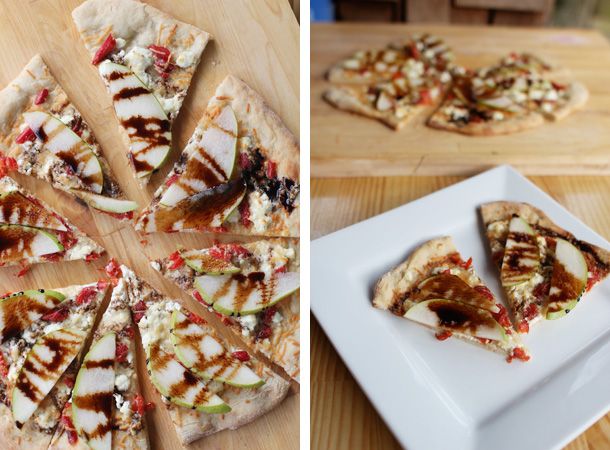 Once your pizza comes out of the oven, place the pear slices on it and drizzle balsamic reduction over the whole pizza. Slice & devour!