This dress immediately reminded me of one of
my favorite dresses
from the Delightful Dozen two years ago. Tieka sent this gorgeous turquoise floral dress and it was so hard to send it back to her! Luckily, two years later, here's a dress which has almost the same beautiful print! Huzzah! Sometimes I wish I was a clothing designer so I could replicate all those amazing dresses that I regret not buying. I've kind of slacked on my "sew dresses" goal this year. I made one, and I made a skirt, but I have this
amazing
fabric that I want to make a dress out of, but it's so lovely I don't want to mess up and waste the fabric, haha! I just need to find the right pattern. Perhaps I shall go shopping for a dress pattern this weekend...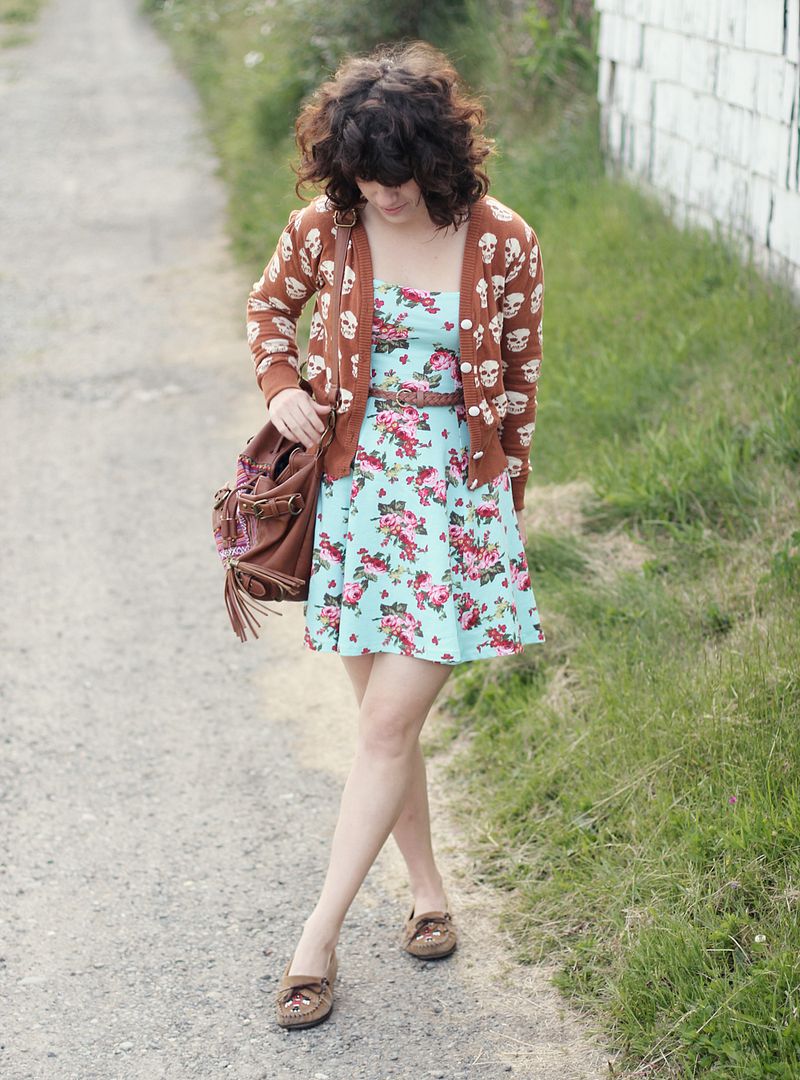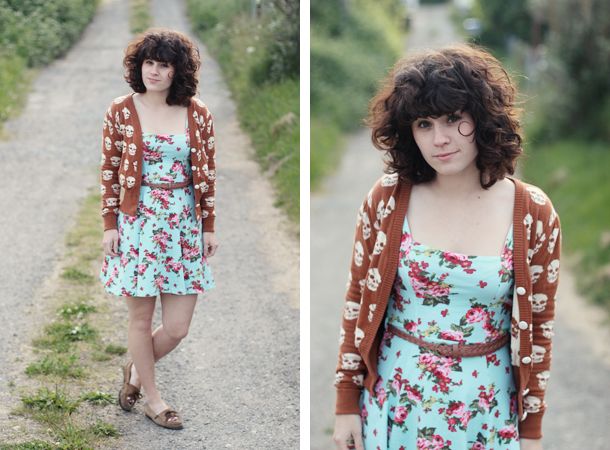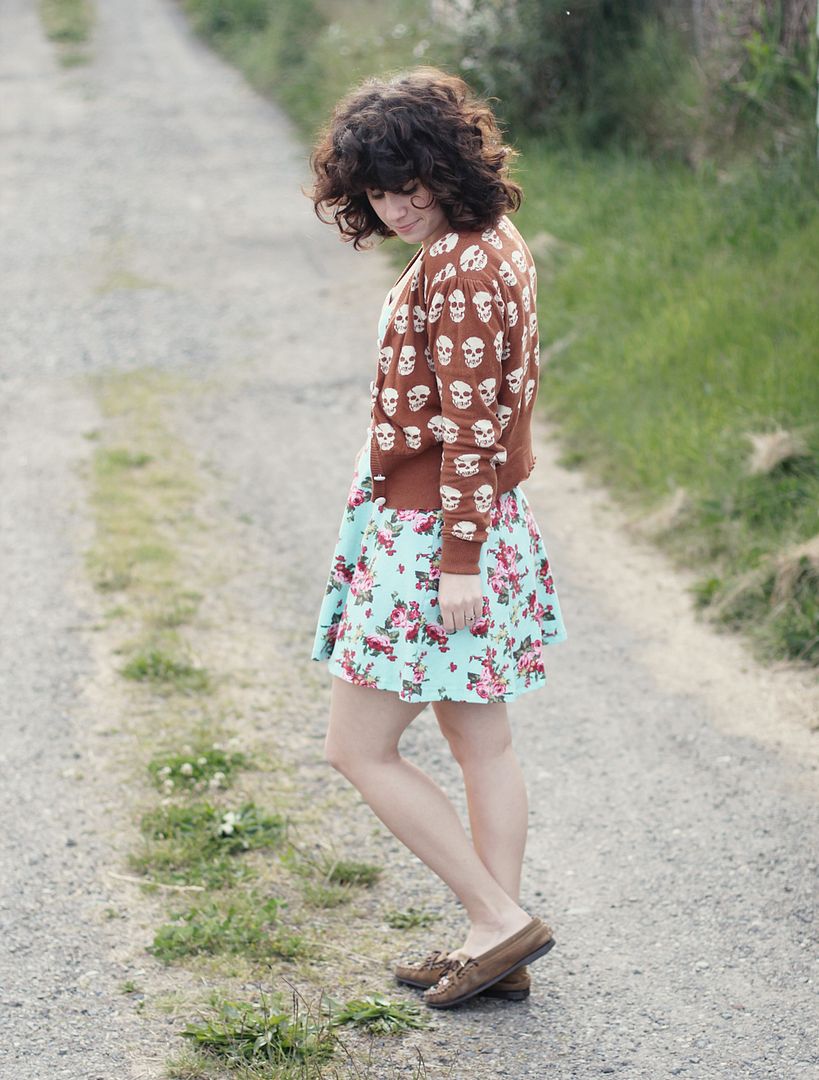 show up stylish dress + cardigan / courtesy of modcloth :: shoes/minnetonka
bag/courtesy of handbag heaven :: photos by Dan
Looking at these photos, I wish I'd put on a necklace, but I'm just so bad at accessorizing with jewelry. I get all my clothes on and I'm like, "sweet, I'm fully clothed!" and then feel done. Granted, I don't really own a ton of jewelry, so more often than not, I don't even have something that would go well with an outfit. Maybe I will make a "resolution" to find more necklaces that I like and would go well with different necklines. So many blogger ladies out there are just so great at accessorizing with jewelry and that is a skill I'm sorely lacking.
I really love unconventional, quirky jewelry. In my mind, if I'm going to go through the effort of putting on jewelry, it'd better be interesting and artistic. I was introduced to
Leviticus Jewelry
years ago through
Rebecca's blog
, and I remember drooling over their amazing jewelry. Do you guys have any favorite jewelry shops with fun, unconventional, quirky pieces?