I think my favorite time of day is when the sun is low in the sky and everything has that golden glow. Things just feel a bit more magical at that time of day. I love sitting on the porch, drinking a beer with Dan, and decompressing. So far we don't really have any plans for the 4th of July, but it's so fun to feel the festivity in the air. Especially with the weather being so awesome today, everyone in Tacoma is high on life! Maybe I'll make
my traditional 4th of July cake
... I haven't made one since living in Tacoma! Shameful. I guess last year I was living at Camp, though, so maybe that gets a free pass. This year, no excuses!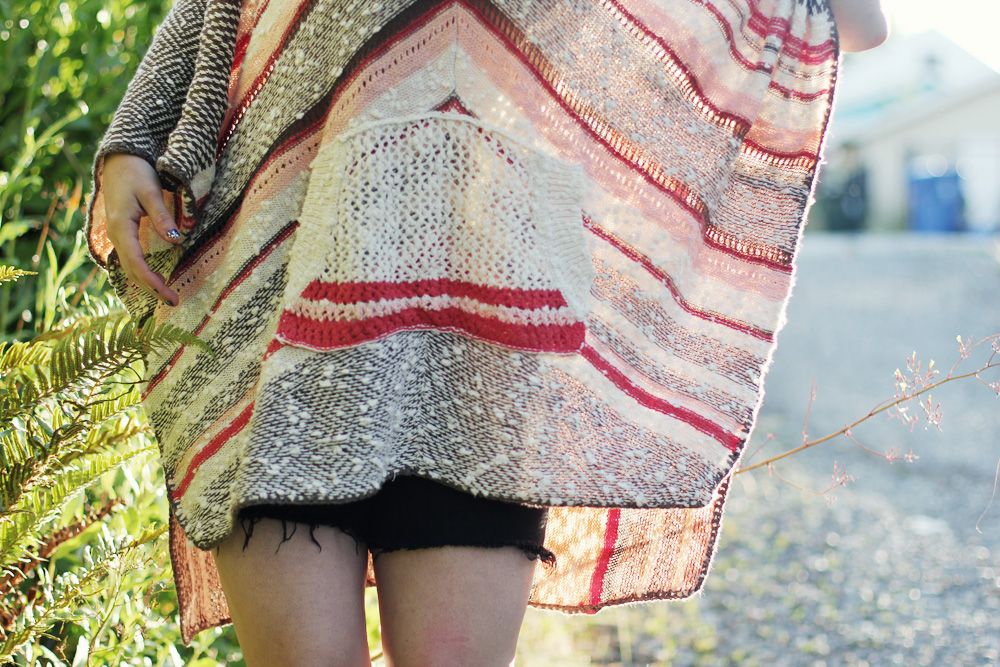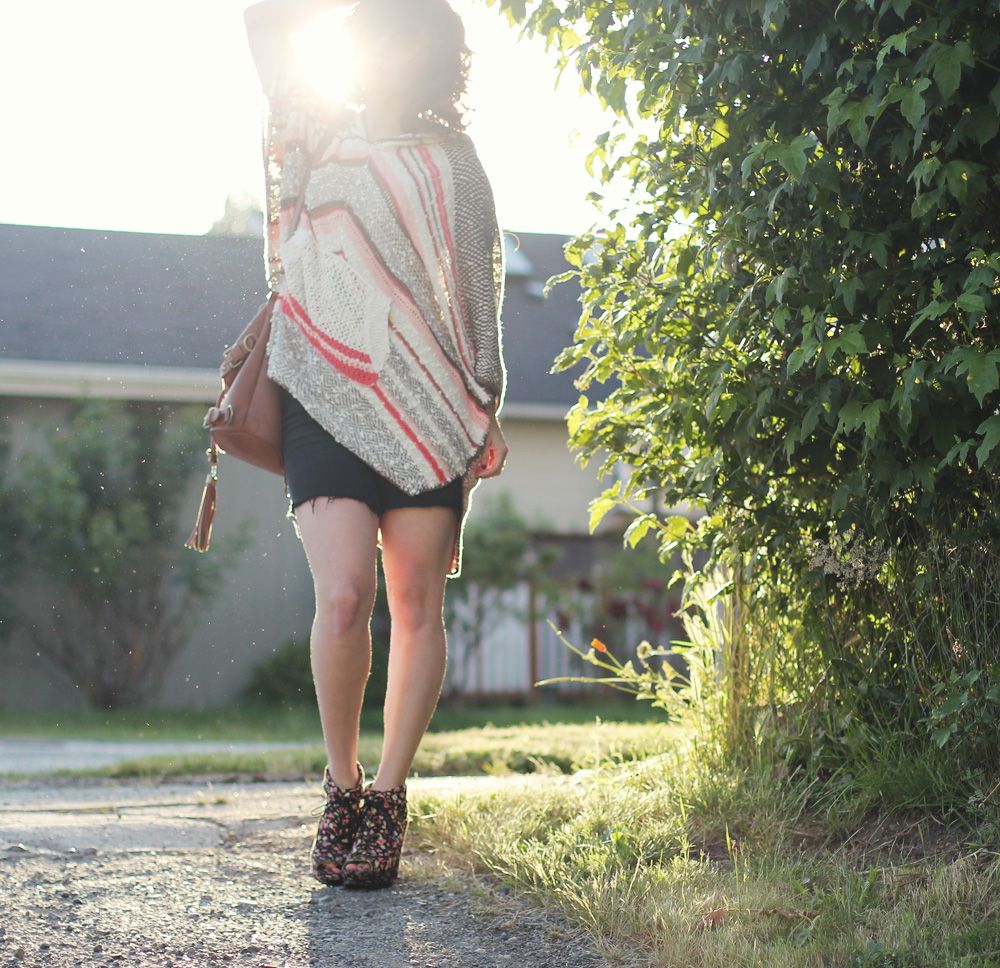 poncho/courtesy of free people :: shorts/diy (from old PacSun jeans) :: shades/thrifted
shoes(on sale!)/courtesy of blowfish :: bag/courtesy of handbag heaven
I was hoping that by July the weather would warm up and I wouldn't have to wear
sweaters
anymore (as I type this I'm laying in bed under a comforter wearing an enormous puffy jacket). The weather forecast for the next week, though, is looking pretty damn summery! I'm pretty excited to wear sundresses and sandals for days and days! But for those cool Washington evenings and inevitable rainy days, this poncho is a pretty good middle ground. It still feels like a summery piece, but provides enough warmth for when the temperature drops after the sun sets. Plus, it's super comfy. I've been wearing it for like three days in a row. A cute alternative to throwing on a sweatshirt!