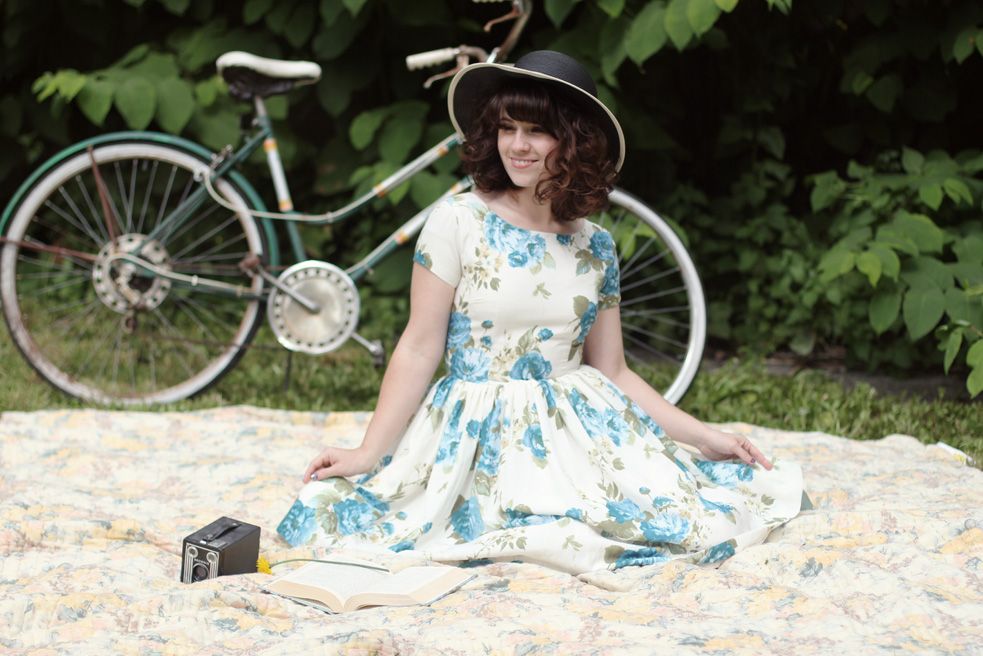 I want to thank everyone who commented on my post last week. It was so wonderful to hear the stories and experiences of so many women. It's nice to hear so many female voices (well, virtual voices) in resistance to the message we're fed by the media that we need to look a certain way and that we must seek to embody
their
definition of perfect. One of my favorite documentaries,
Killing Us Softly
, by Jean Kilbourne, is an incredible study on how advertising influences our self-image. I find myself watching it every couple months, to remind myself of how pervasive the message is in advertising that women are supposed to look "flawless," innocent yet sexual, helpless, and un-intimidating, how women's bodies are objectified and violence towards women is trivialized. It's crazy how much we just take advertising in and don't realize how it's affecting our view of other women and ourselves. Once you start noticing it, though, it's amazing how pervasive it is!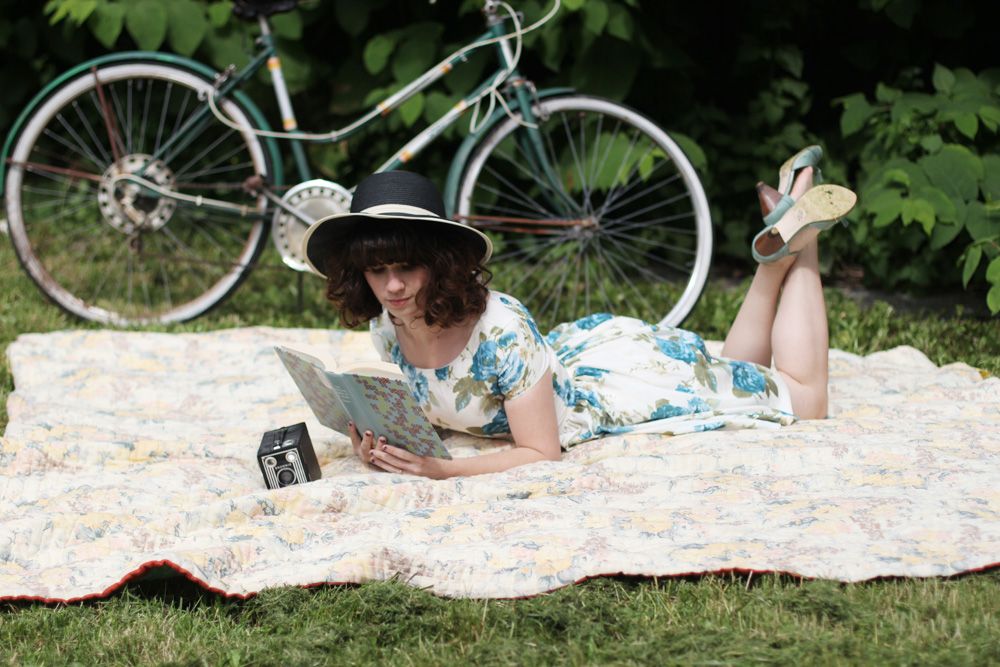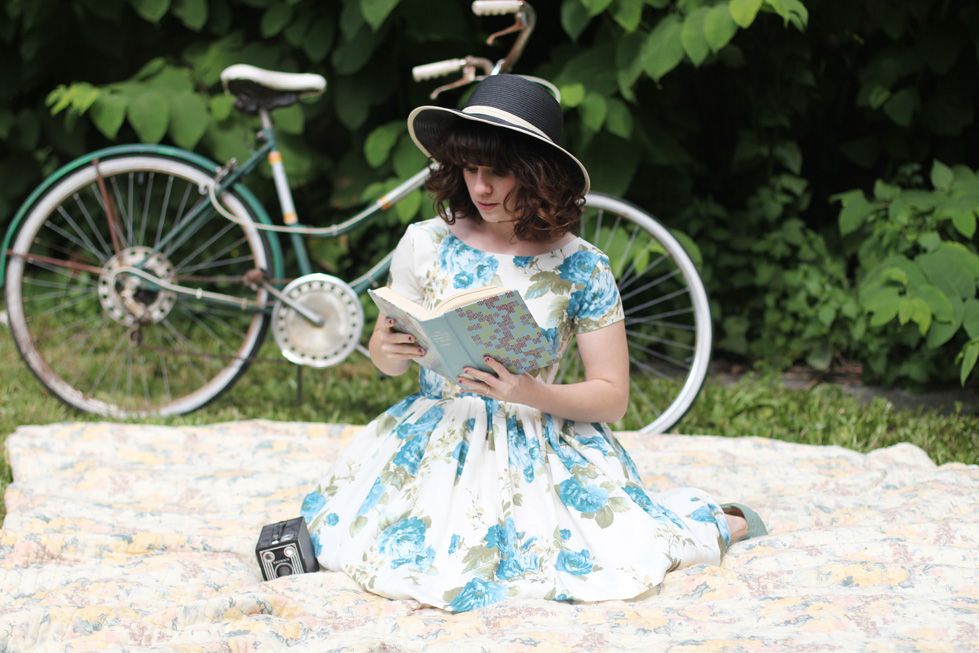 This dress was designed by the founder of ModCloth, Susan Gregg Koger, for their "
Make the Cut" collection
. Tons of people submitted designs for the collection, which were then narrowed down to just a few designs which got produced. Susan threw in a couple of her own designs for the collection, which are lovely. This dress is very "Betty Draper," with the nipped waist and full skirt. It's always fun to see people I admire come out with clothing designs of their own.
Vanessa
,
Elsie
,
Abi
, and so many more lovely blogger gals I admire, have all created beautiful, fun and handmade collections of vintage-inspired clothes. It's cool to see so many creative people out there feeling empowered and inspired to create handmade things.