Yesterday morning I got up earlier than usual and, since I was in a sleepy haze, decided to throw on the outfit I wore the day before so I didn't have to use my non-existent brain power to come up with something else. I figured since I was meeting up with someone that morning who hadn't seen me the day before, it wouldn't matter. Of course, I forgot that after the meeting I was going to work where I had worn the outfit the day before. I didn't realize this until I was on my way to work and had a good laugh at how walk-of-shame the situation appeared. Luckily I work with pretty much all dudes, so I don't think they noticed.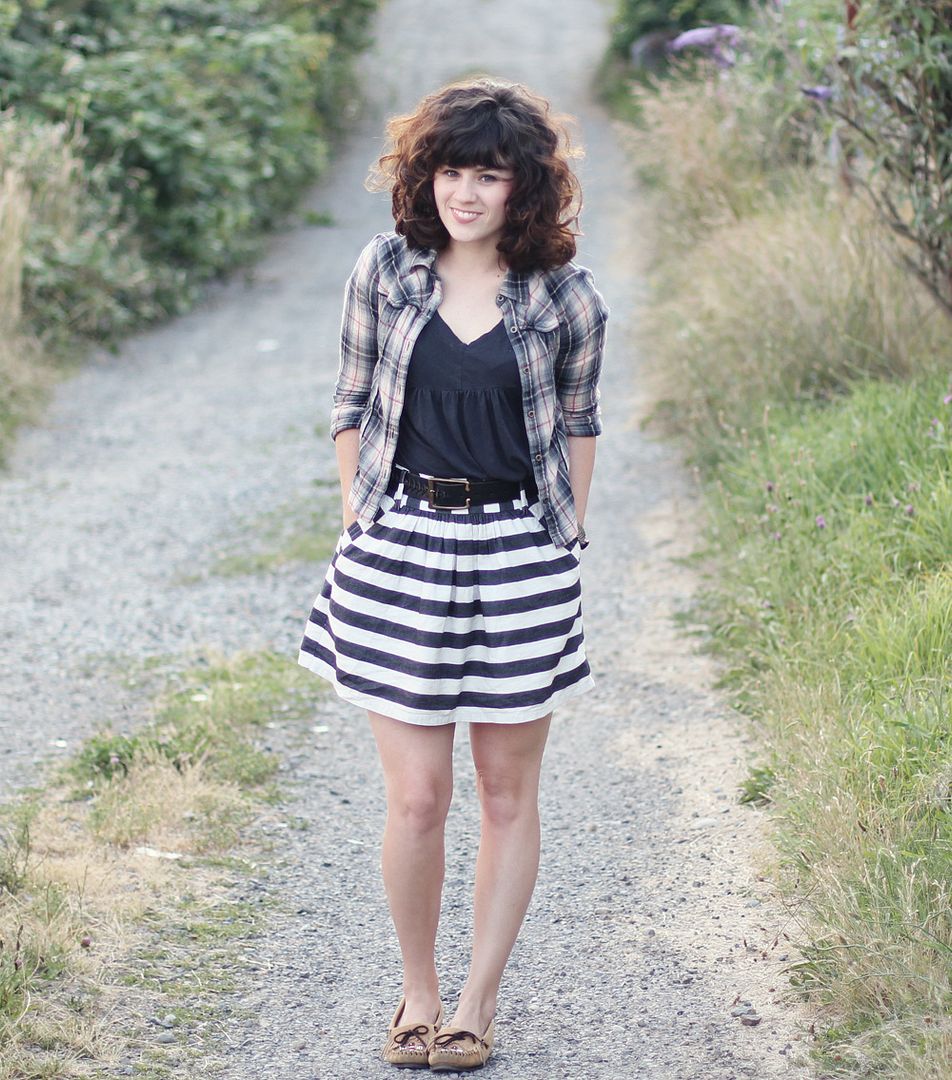 I feel like this outfit is classic "me." I've had most of these pieces for many years and have worn all of them to death. I'm pretty positive I've worn some sort of iteration of this outfit previously. It's perfectly casual and feels so comfortable. I got this skirt so many years ago in a, "gotta have it!" moment at Forever 21 in Portland, and I'm really glad I did, because it's become a staple in my wardrobe. I did a little
round-up of the multiple ways I've worn this skirt
over at the Delightful Dozen a while ago. It's a fun skirt and pretty versatile! I just got it back after having it out running around the Delightful Dozen, but I'm glad it's back in my closet because it's such a great summer piece.