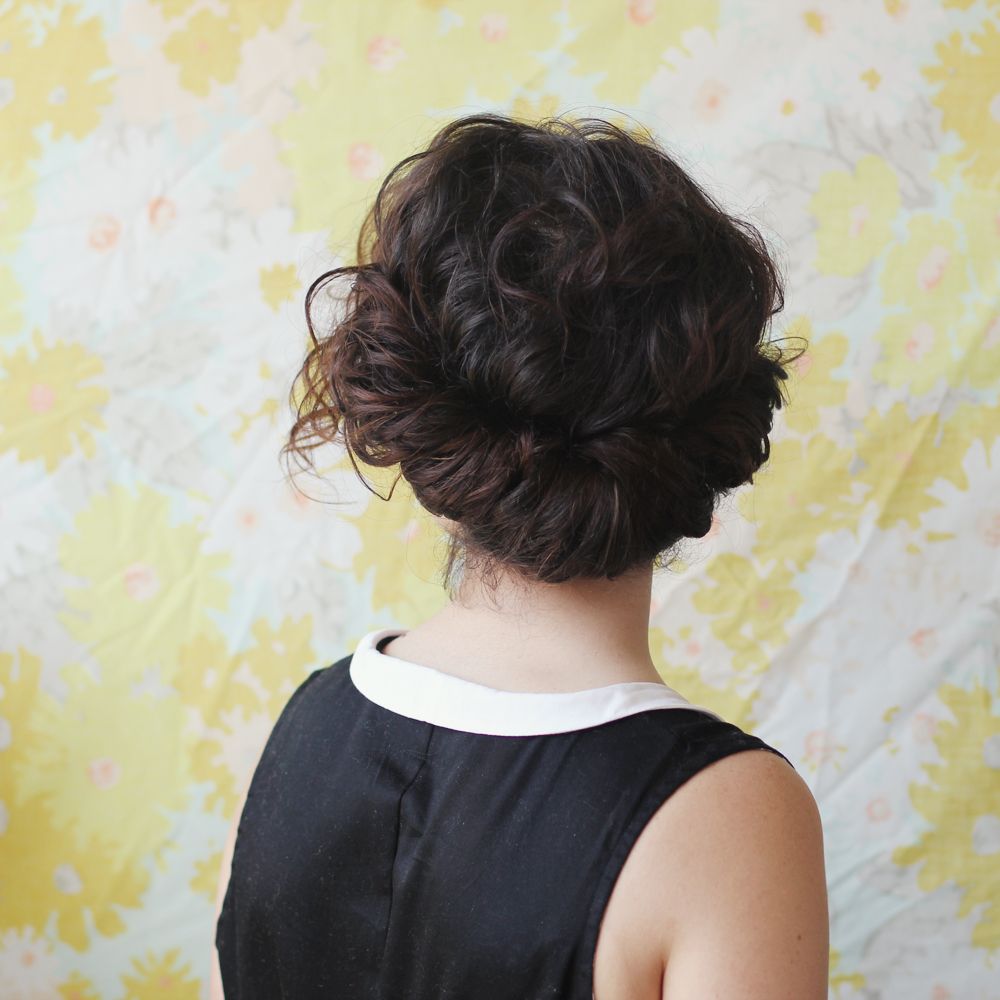 A while ago I saw this technique used as a way to get big, curly hair without using any heat products. I don't really need to do that, as my hair is naturally big and curly so I never did it and never thought that it could be a cute hair style rather than a technique to curl your hair. Lately I've seen some people wearing their hair in low up-dos like this, and thought I'd give it a go! So fast. So easy. So cute and chic. Plus, it works on short hair! I've been struggling to figure out how to style shorter hair since I've been working with mega-long hair most of my life. This style is perfect for summer to get your hair off your neck on those hot days without resorting to a ponytail. Plus, I feel like it has a little edwardian,
Lady Mary
feel to it!
How do you do it?
2. Pull the headband down over the top of your hair. If you have bangs, pull it on behind your bangs, so it comes across the front right where your bangs start.
3. Start on one side, taking sections of hair up and over the headband and tucking the hair back under the headband.
4. Repeat this process until you reach the back of your head and then start over on the other side at the front, working your way to the back.
5. Tuck, tuck, tuck...
6. I found that the back tended to be less secure and would fall out sometimes, so I threw a couple bobby pins back there to keep everything ship shape. You can do this anywhere you find that the hair has a tendency to fall out.
My hair is naturally big and curly, so it has volume to lend to the style on it's own, but if you want more volume and have straight or thin hair, throw in some hairspray and give it a bit of a curl before you start the style. If your hair is thin or slippery and doesn't want to stay tucked, maybe give it some texture by spritzing in some dry shampoo or hairspray before doing the style. For a little flair, tuck in a fresh flower or two near the front!