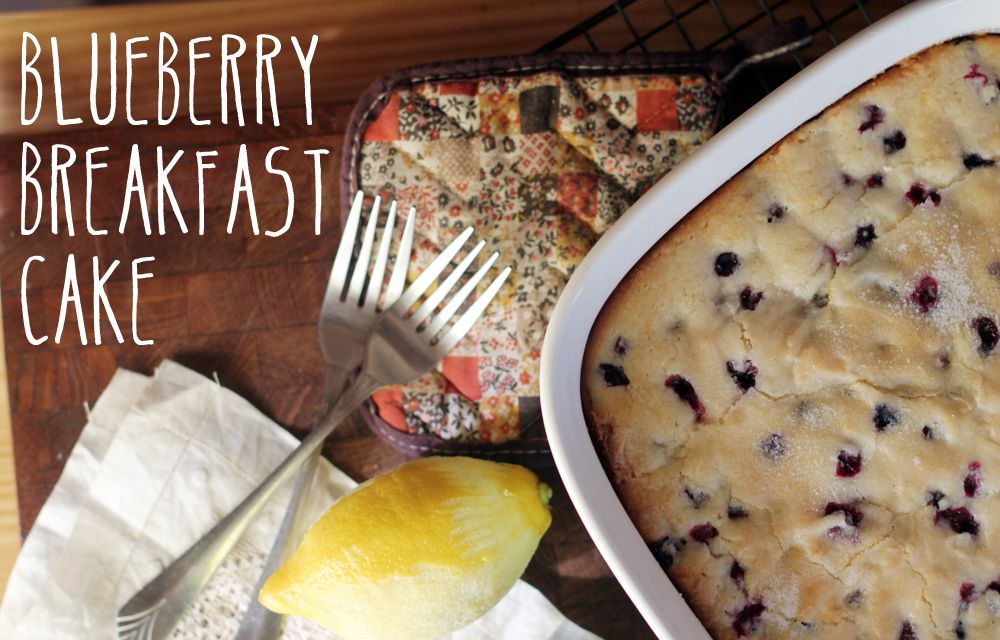 Breakfast cake? Yes, breakfast cake.
Breakfast cake
? I know, right? Really, though, we eat tons of things that are just as bad as cake for breakfast and don't bat an eye at it. Muffins? Just cupcakes without frosting. Pancakes even have the word "cake" in their name, but because "pan" got tacked onto the front we don't notice. Donuts, croissants, apple fritters, bagels and cream cheese. It's just dessert disguised as breakfast food. But all of that is to say that breakfast cake is a
great
idea. I like blueberry pancakes and all, but this breakfast cake is amazing. I found the recipe over at
Alexandra's Kitchen
, and it's bomb. Just looking at these pictures while writing this post is making my mouth water. We got lots of blueberries from the park this weekend, so I plan on making some muffins or something too, but this was a great way to use up lots of blueberries. Luckily we had a friend over to help us eat it!