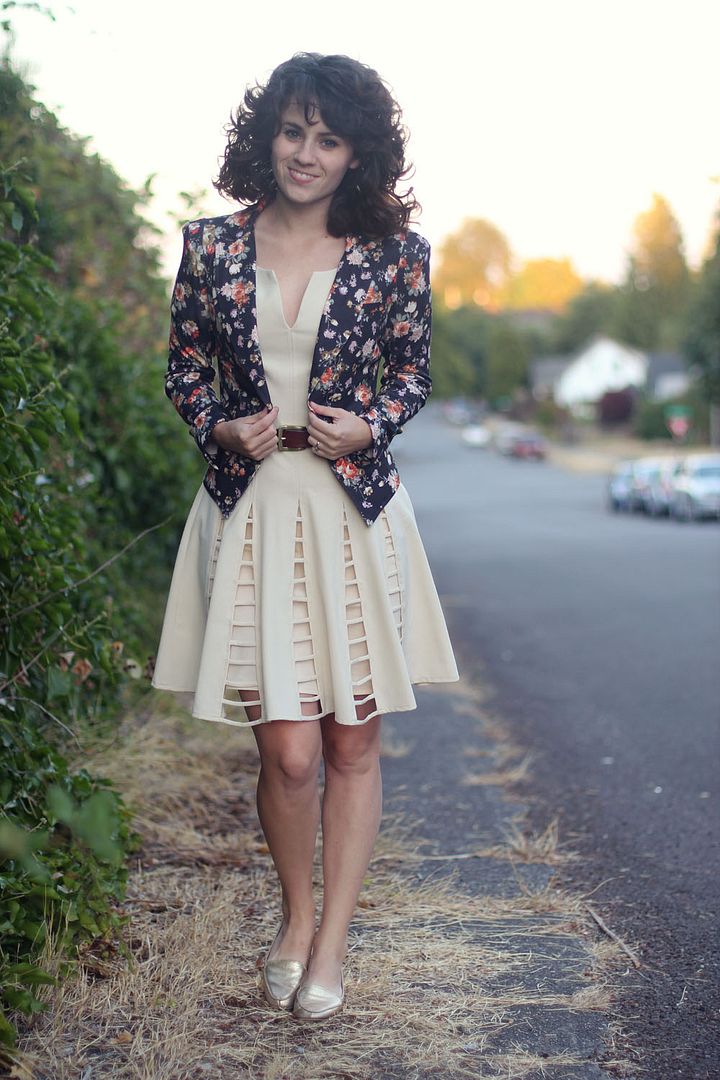 You know how sometimes you hang onto a piece of clothing because you know it's just waiting to be paired with it's sartorial soulmate? I'm pretty sure this dress was just sitting in my closet waiting until the day it was united with this blazer. Oh and fair warning, I've already styled this blazer again, and even Dan was like, "you sure do like that blazer, huh?" Um, yes. Yes I do. Something about how it's structured, yet floral. Floral things seem to normally be flowy and draped, so I like the juxtaposition of the floral pattern in structured a menswear-inspired form. It just seemed natural to pair it with such a structured, architectural dress.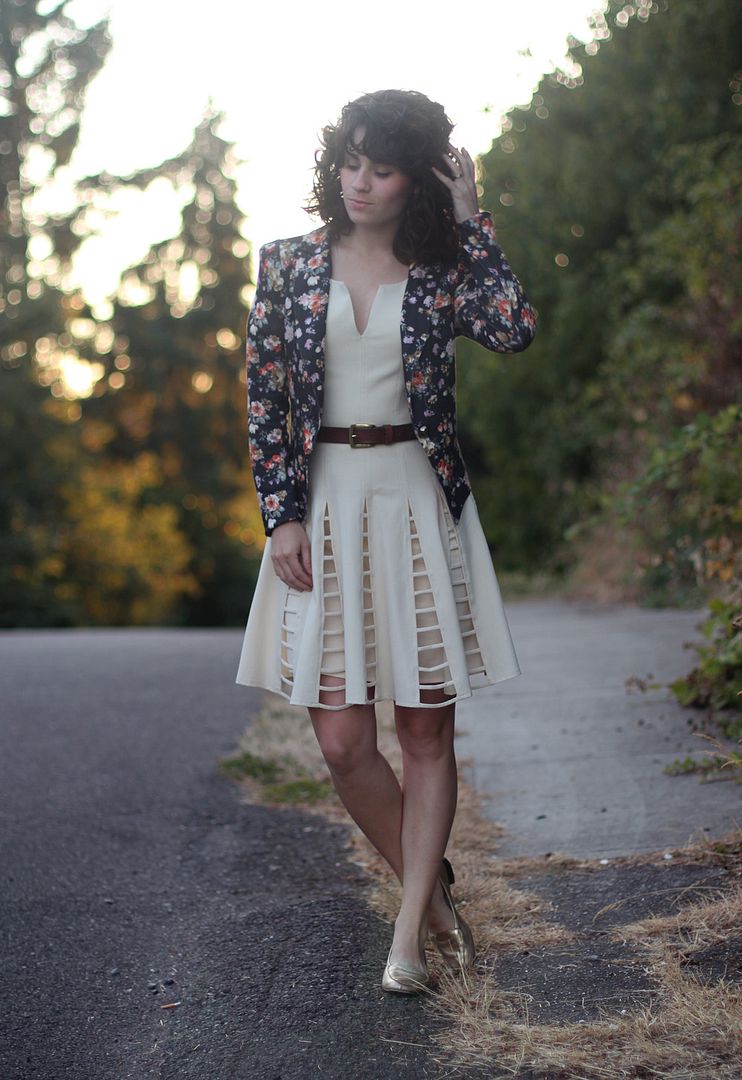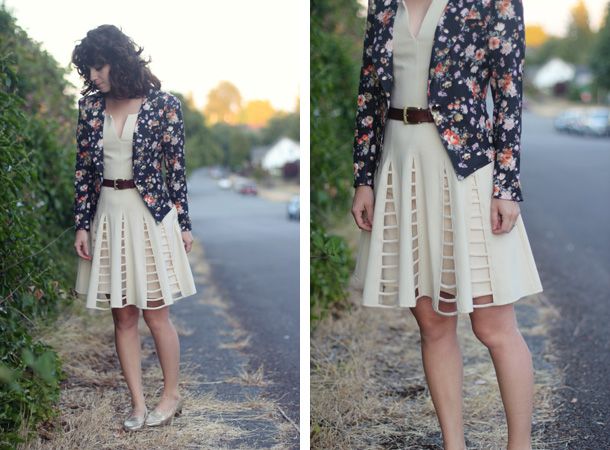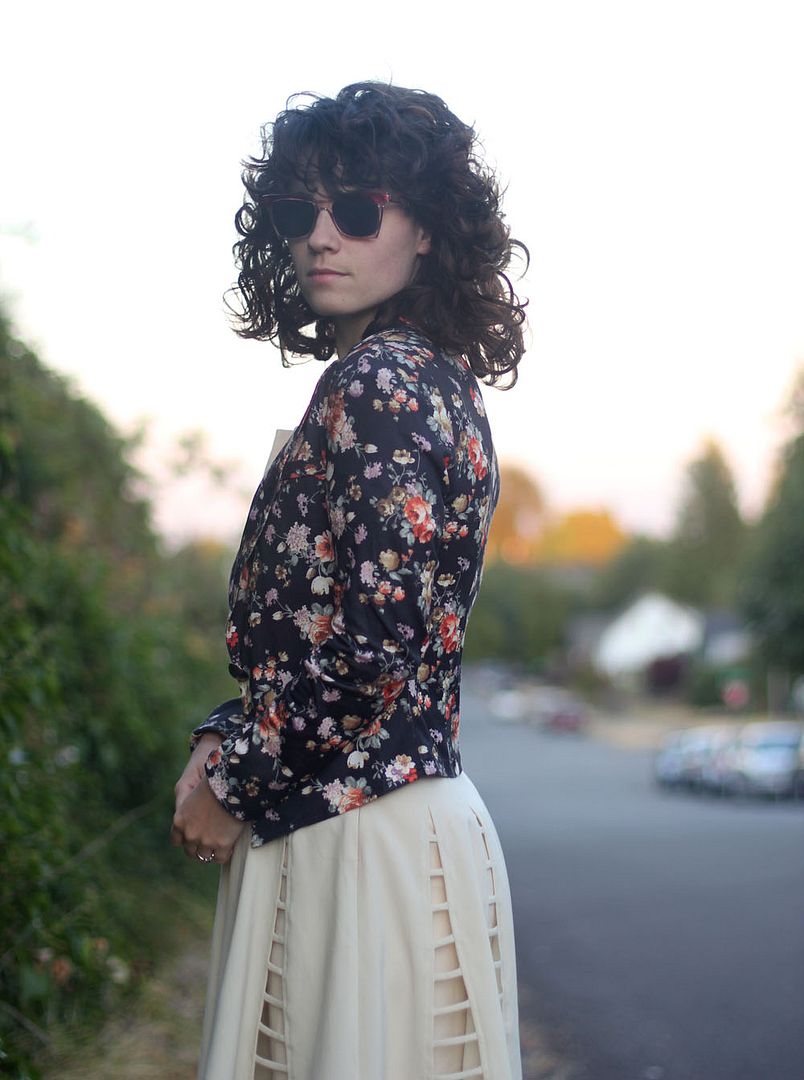 dress + blazer/courtesy of modcloth :: belt + shoes/thrifted :: shades/vintage
This week Dan and I went out to visit his parents and it's about a two hour drive through rural and mountain country. So beautiful. There were tons of farms for sale out there with upwards of 60 acres, and we were both kind of daydreaming about owning a huge tract of land with pastures and crops and such. Neither of us were too into raising livestock, but having crops or fruit trees... and of course I'd love to have a horse or two. It sounds so amazing. Granted, I don't know the first thing about running a whole farm, but damn if that isn't a beautiful way to live. And a beautiful place to live. I always have this internal struggle between wanting to live among people in a town, and living out in the sticks in a cozy little home on some land. I think for now we're set on living in town, but maybe our brains will keep dreaming about having a farm and a few years from now, who knows!