I'm a pretty low maintenance girl when it comes to hair and beauty, so I usually end up just wearing my hair down, but I do like doing fun things with my hair on occasion. I'm not very skilled in the hair styling department, I'm still a total newb when it comes to attempting french braids, so most of my hair styles are relatively simple and straightforward. Most of these looks don't require much more than a hair tie and some bobby pins.
Sometimes it can be frustrating as a curly girl trying to navigate the waters of hair cuts and hair styles. I'm not a fan of straightening my hair, so I like to find styles that work with my natural texture. Luckily, many curly girls have a lot of natural volume that accompanies their curls, which can make it easier to achieve some styles.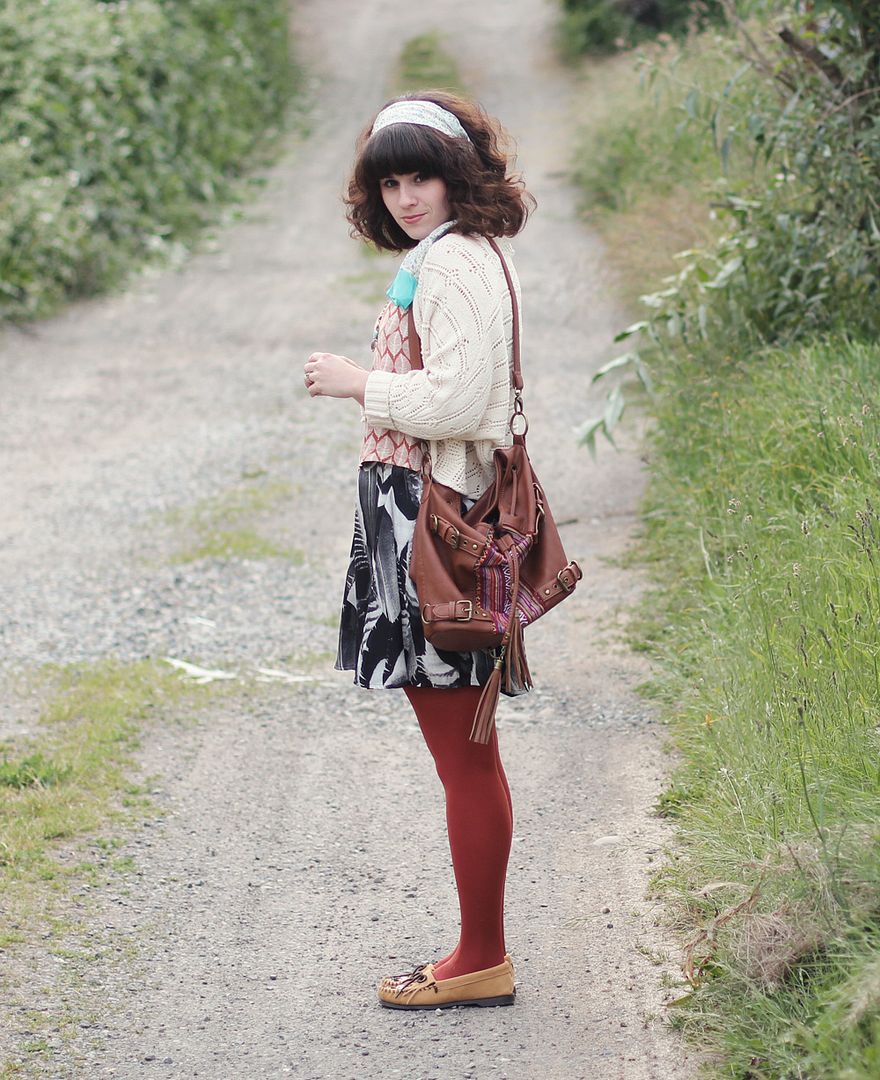 There are lots of ways to wear a scarf, but one of the easiest is just tied around your head like a headband. You can do this with a long scarf and have the tails just hang down, or if you want to tie the scarf up top, you can either tie it in a bow for a bit of whimsy, or tuck the tails underneath to hide them. Try this with a bandana instead of a scarf for a more rockabilly version!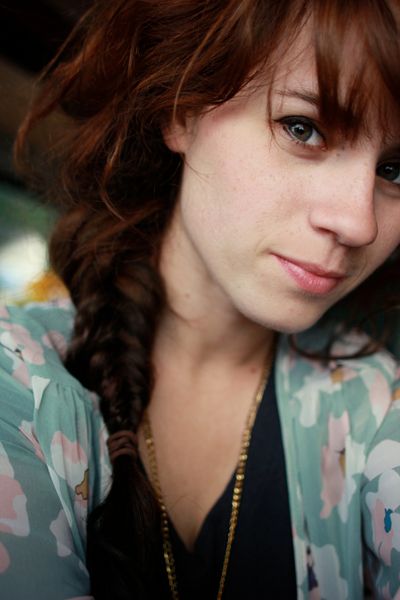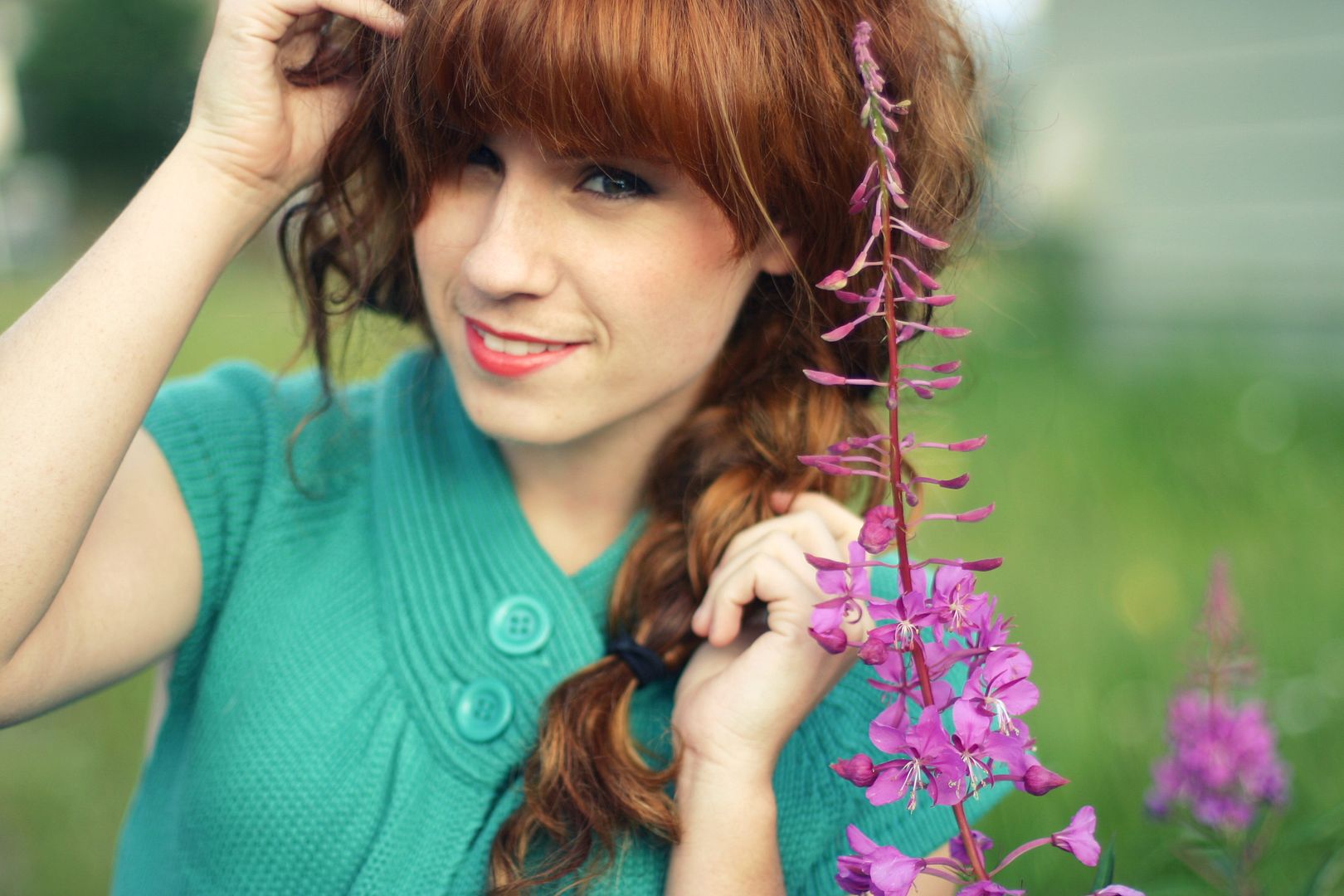 My hair isn't quite long enough for a good side braid yet, but in the past I really enjoyed side braids as a quick and easy way to change up my hair. I think that curly hair lends itself really well to a messier version of a braid. I like to braid my hair tightly, secure it with an elastic, and then give it a few tugs from bottom to top to loosen up the braid and give it a bit more of an undone look. I prefer a fishtail braid, but you can do this with any braid version!
I went through an Amy Winehouse phase back during my junior year in college, which is what started my love affair with beehive hair. My philosophy is the bigger=better, but the beehive is easy to make as big or as small as you want. When my hair was super long I was able to make really huge beehives without needing any sort of filling, but if you don't have big hair and still want a giant 'hive, you can use hair extensions bound up in a hairnet, or even a sock that matches your hair color to increase the size of your beehive. Tease and hairspray like crazy, pin it up, and then smooth the top to get rid of frizz and fly aways and then spray like crazy again!
Flower crowns aren't really a "hairstyle" but they are one of my favorite hair accessories and I feel like they do give you hair a unique style. Feel free to go for a big statement flower crown! Since curly hair is big, it can hold it's own and balance out a larger flower crown.
This is a 'do I had done for a photoshoot, but I loved it! The stylist made a single "cornrow" braid on the side of my head to create a faux undercut look. You don't have to use a braid to create this look, though,
without the use of a braid and it also looks awesome!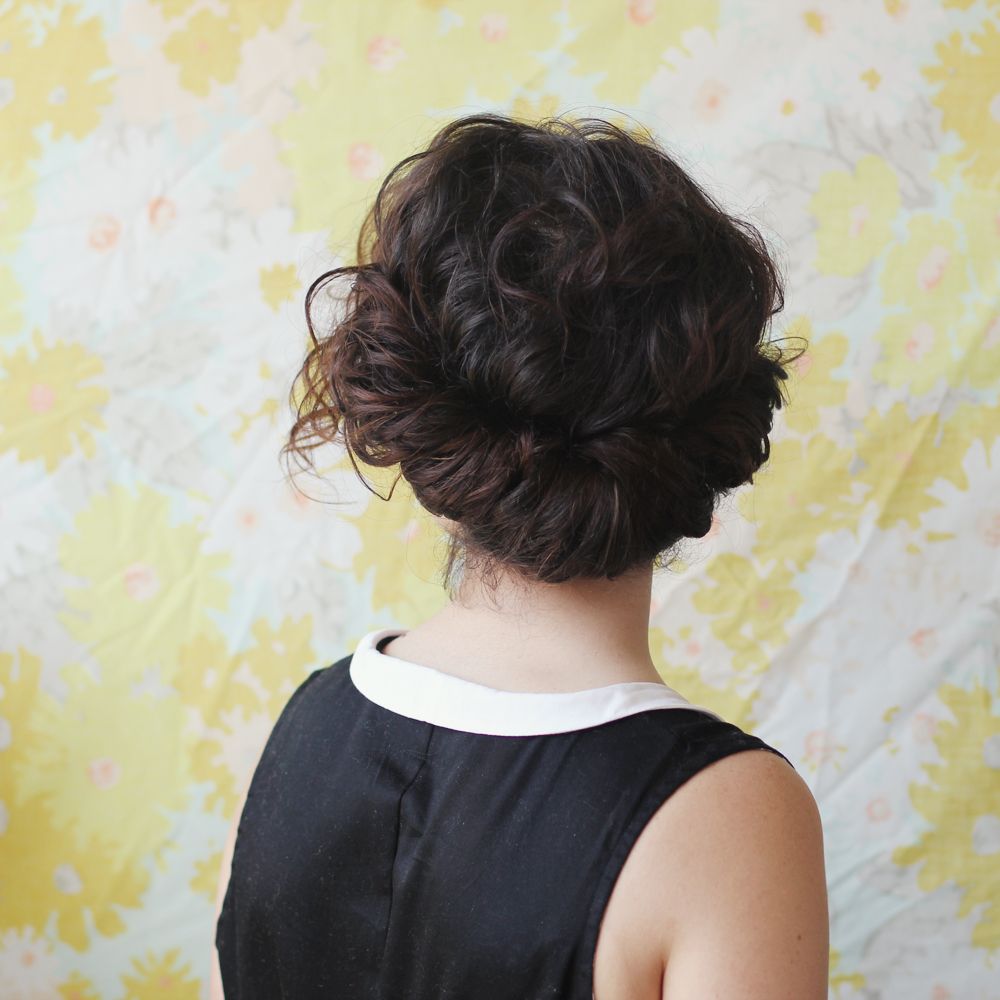 This is a really easy style that only needs an elastic headband. I did a tutorial for this style
. You can play around with different elastic headbands, or add flowers or bows to jazz it up a bit.
Truth be told I didn't really know what I was doing when I made this updo, but it's basically a french twist. I just tucked vertically up the back and bobby pinned. I left out a few curls up front to soften it up a bit.
This updo was one of my favorite styles over the summer. I often wore it as a way to get my hair off my neck and also as a way to dry my hair instead of diffusing. It has a vintage look to it and is a pretty easy style to throw up in a pinch.
The messy bun is a classic and I personally think messy buns are best with curly hair. Curls really lend themselves to the messiness of a messy bun. Messy buns are a great starting point for other styles, like the scarf updo.
I found
on Pinterest and thought it'd work perfectly with my curly hair. Another variation on a fancy low pony is
, which was created by doing a large messy french braid down the side, pulled into a low side pony.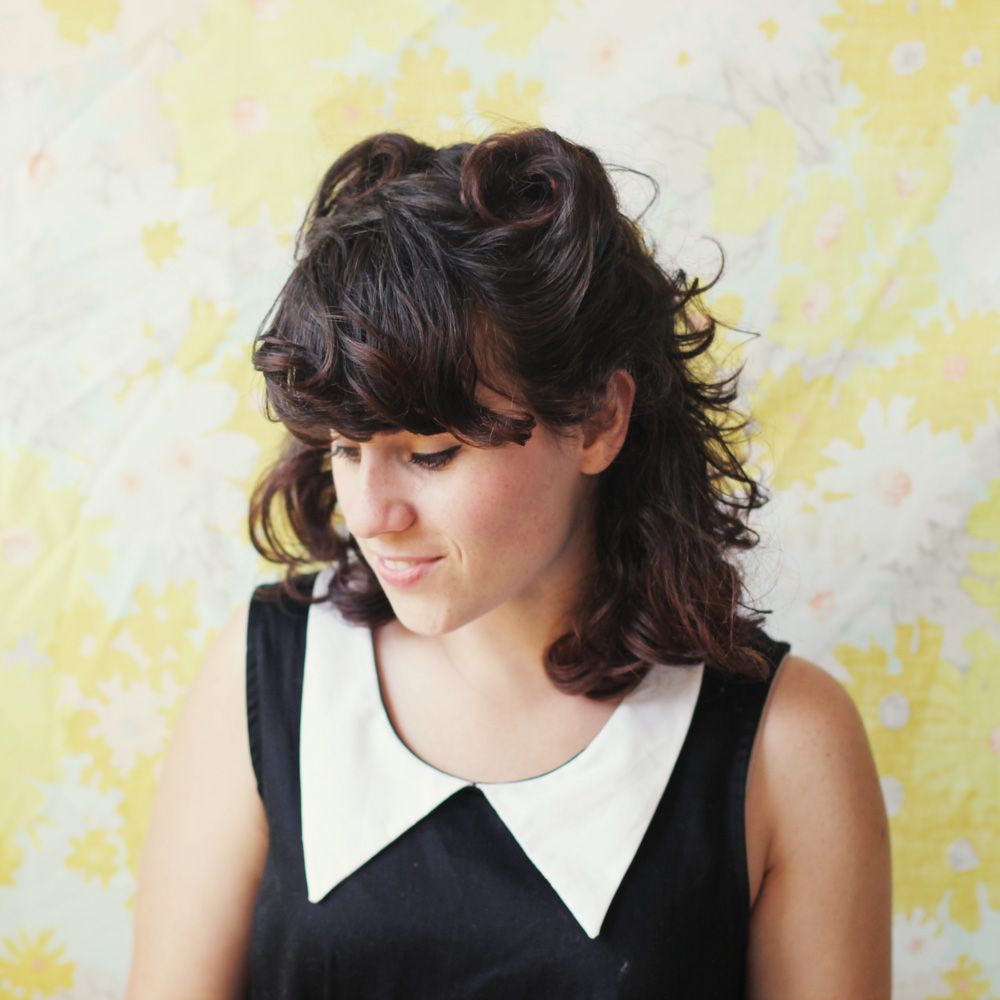 Usually victory rolls are more polished, but I think they're pretty even if you keep the messiness of the curly hair intact. If you want to get a more polished victory roll, you can definitely straighten your hair to smooth out the bumps. Keeping them more casual, though, makes for a more easygoing look that's still cute and fun.
top photo by